SECRETARY-GENERAL APPOINTS ABDOU DIENG OF SENEGAL AS THE EBOLA CRISIS MANAGER FOR GUINEA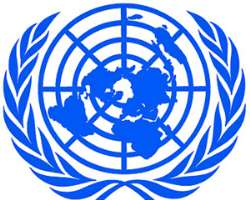 NEW YORK, November 26, 2014/African Press Organization (APO)/ -- United Nations Secretary-General Ban Ki-Moon today announced the appointment of Abdou Dieng of Senegal as the Ebola Crisis Manager for Guinea, as part of the United Nations Mission for Ebola Emergency Response (UNMEER), succeeding Marcel Rudasingwa. In this role Mr. Dieng will continue the Missions work with the Government of Guinea, along with key stakeholders, in ensuring a rapid and effective international response to the Ebola crisis in the country.
Mr. Dieng brings to the position significant international experience with the World Food Programme, having served in logistics functions since 1994 in Angola, Italy, Haiti, Nicaragua and Cameroon. This was followed by positions as World Food Programme (WFP) Country Director in Guinea Bissau, Cote d'Ivoire, the Democratic Republic of Congo and Ethiopia. He has also previously served as the WFP Country Director in Guinea and was the Senior Humanitarian Coordinator in the Central African Republic from December 2013 until May 2014.
Born in 1955, Mr. Dieng graduated from the University of Dakar in 1983 with a Bachelor's degree in Business Law and also has a Master's degree in Transport Economy from the Ecole Superieure des Transports Internationaux in Marseilles, France, received in 1984.