Existing audit law can't fight corruption -AGF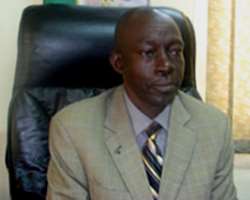 The Auditor General for the Federation, Mr. Samuel Ukura, has said that the existing audit law in the country is defective and cannot effectively support the fight against corruption.
Ukura, who stated this in a statement from his office issued on Sunday by the Head, Press and Public Relations Unit, Mrs Florence Dibiaezue-Eke, called on Nigerians to support the passage of the new audit bill.
Nigeria is currently using the Audit Ordinance Act of 1956 and there are plans to repeal this law through the proposed Audit Act 2014.
Speaking on the importance of the new bill, Ukura in the statement said the bill when passed into law would strengthen the powers of the auditor general's office, detach it from the presidency and establish the Audit Service Commission.
He said, 'The passage of the Audit Bill 2014 will boost the fight against corruption.
'The growth and sustenance of the country's economy are tied to the effectiveness and autonomy of the National Audit Office. The current audit act is defective and unsuitable for the time.'
The AGF lamented that since the discovery of oil and the global advancement in the use of technology, the audit act had never been amended to suit the expenditure pattern of government.
He said, 'The bill when passed into law will place Nigeria in the comity of nations that are genuinely fighting corruption.
'It will enhance the image of the country by ensuring accountability and transparency in the conduct of government business.
'It will also align the Office of the Auditor General for the Federation with international best practices.'
The new bill, when passed into law, will also empower the National Assembly to appoint independent auditors to audit the financial statements of the OAGF.
Another innovation of the bill is the power given to the AGF to audit public monies in private organisations and bodies.
The Federal Inland Revenue Service on Sunday said it had queried top officials of 15 companies operating in Kano for failing to file their tax returns, remit tax revenue and offset their outstanding tax liabilities.
The service said this in a statement issued in Abuja by the Director, Communications and Liaison Department, FIRS, Mr. Emmanuel Obeta. Punch