Sandu Delle, Regina Agyare, Sarkodie, Davido, & Others! These Are The Finalists For The Future Awards Africa 2014, Awards Hold On 7 December In Lagos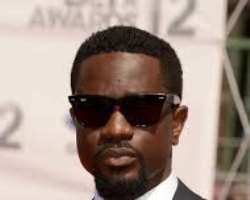 Africa's biggest youth event, The Future Awards Africa (TFAA) has unveiled the list of its finalists for the 2014 edition of the awards.
The finalists have been selected from the pool of outstanding individuals across various disciplines and nominated from all over Africa for this season of the awards – and have been assessed through a four-month process supervised by the Central Working Committee, Board of Judges and Independent Audit Committee.
"We are delighted to announce the finalists for this year's awards. It was a painstaking process but we are happy that the quality of nominations keeps rising every year," said Elikem Nutifafa, who is member of the Independent Audit Committee. "These are the brightest stars of Africa's today, and future.
The winners will be announced at an exclusive ceremony in Lagos, Nigeria on the 7th
See complete list of finalists below:
TFAA Prize in Technology
Jamilia Abass, Linda Kwamboka & Susan Oguya (Kenya)
Mark Essien (Nigeria)
Joshua Okello (Kenya)

TFAA Prize in Community Action
Jake Okechukwu (Nigeria)
Nixon Ochatre (Uganda)
Tricia Ikponmwonba (Nigeria)

TFAA Prize in Public Service
Lukman Jaji (Nigeria)
Okwuone Nkechi (Nigeria)
Ahmed Salihijo (Nigeria)

TFAA Prize in Advocacy
Kennedy Odede (Kenya)
Boniface Mwangi (Kenya)
Abdikadir Aden Hassan (Kenya)
TFAA Prize in Enterprise Support
Sanga Moses (Uganda)
Bunmi Otegbade (Nigeria)
Justin Stanford (South Africa)
TFAA Prize in Entertainment
Panshak 'Ice Prince' Zamani (Nigeria)
Michael Kwesi 'Sarkodie' Owusu (Ghana)
Nasibu Adul 'Diamond' Juma (Tanzania)

TFAA Prize in Agriculture
Olawale Isaiah Ojo (Nigeria)
Charles Nichols and Samir Ibrahim (Kenya)
Nasir Yammama (Nigeria)
The Tony O. Elumelu Prize in Business
Eseoghene Odiete (Nigeria)
Ally Edha Awadh (Tanzania)
Andrew Mupuya (Uganda)
TFAA Prize in Education
Regina Agyare (Ghana)
Obanor Chukwuwezam & Ogunlana Olumide (Nigeria)
Philip Obaji Jr (Nigeria)
TFAA Prize for Young Person of the Year
Kayode Disu (Nigeria)
Joel Mwale (Kenya)
Sangu Delle (Ghana)
Alengot Oromait (Uganda)
David Adedeji 'Davido' Adeleke (Nigeria)

The Future Awards Africa 2014 is presented in partnership with Microsoft and the Tony Elumelu Foundation and is headlined by Vitafoam.
Official Media Partners are EbonyLife TV, Africa Magic, Ventures Africa, and Y! Africa.
Official Online Partners are MemeBurn, BellaNaija, YNaija, Premium Times and 360nobs.
The official bloggers for 2014 are LindaIkeji, Omojuwa, LadunLiadi, Olorisupergal, Ameyaw Debrah, NigeriaNewsDesk. Country partners are LIRS, Silverbird TV, Hip TV, The Cable,The Trent, Information Nigeria, News Wire Nigeria, Pulse.ng and Sabinews; press Buzz Partners are StyleMeAfrica, StyleVitae, Ono Bello and FAP.
Cool FM is the host radio station. Channels Television is the host TV station.
For more information, visit @TFAAfrica on Twitter/Instagram or the websitehttp://www.thefutureafrica.com/awards. The official hashtags for the 2014 awards are #TheFutureAwardsAfrica and #TheFutureAwards2014.
ABOUT THE FUTURE AWARDS AFRICA
The Future Awards Africa has been called the 'Nobel Prize for Young Africans', and the 'most important youth awards' by Forbes. It is a set of prizes given annually to celebrate and accelerate innovation, creativity and enterprise amongst young Africans aged 18 – 31. It has produced over 150 winners and over 1500 nominees since its first edition in 2006.
It is presented in conjunction with The Future Project, which has a mandate to build empowered citizens across Africa, through (inclusive) enterprise and (active) citizenship. This focus on Human Capital Development is informed by our value proposition: Africa's growth needs a generation of young people who are gainfully employed and able to demand and secure better leadership.
Our projects include Aiki.ng, an employability portal presented with Microsoft; the Nigeria Symposium for Young & Emerging Leaders, #StartupsAfrica, Intern4Jobs, The m-Hub, TheFuture Enterprise Support Scheme and The Future Africa Awards & Summit, described as 'The Nobel Prize for Young Africans'.
With a network of funders and partners including the Tony Elumelu Foundation, the US Government, First Bank, MTN, HP, the Nigerian Government and the British Council, our work has spanned Nigeria, Ghana, South Africa, Tanzania, Liberia, Burkina Faso, Uganda, Malawi, Cameroon, Somalia, Equitorial Guinea, Ivory Coast and Kenya.
Founded by the Chude Jideonwo and Adebola Williams, TFP is supervised by a Global Board of Advisors drawn from Africa, Europe, North America and the Middle East, including the Coordinating Minister of the Nigerian Economy, Dr. Ngozi Okonjo-Iweala; Senior Economic Advisor with the Open Society Foundations, Dr. Obiageli Ezekwesili; co-founder of ONE, Jamie Drummond and the Chief of Cabinet with the Africa Development Bank, Anne Kabagambe.
ANDREW MUPAYA
MARK ESSIEN
MICHAEL KWESI 'SARKODIE' OWUSU
REGINA AGYARE