AASU Weekly (Vol. One/No. 3/Nov 2014): A Weekly Online Compilation Of Major Student And Education News On The African Continent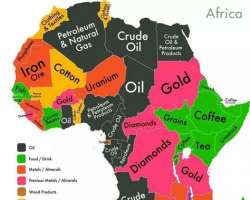 Dear reader,
We hope that our effort to disseminate information on educational matters in Africa and elsewhere on "AASU WEEKLY" is up to your expectation. However we urge you to contribute voluntarily by proving further information or suggesting a better way of doing same.
I wish you enjoyable and fruitful reading.
Awaah Fred
Secretary General
SOUTH AFRICA: SOLOMON MAHLANGU SCHORLARSHIP FOR SOUTH AFRICAN STUDENTS 2015
National Youth Development Agency invites applications for Solomon Mahlangu Scholarship available for South African students. Scholarships are awarded for high school learners who plan to attend one of the participating universities as a 1st year full time student after completing the National Senior Certificate. The Scholarship will cover 100% of the cost for books, university residence meals, tuition, university accommodation and private accommodation. The application deadline is 23 January 2015.
Source:http://scholarship-positions.com/solomon-mahlangu
BOTSWANA: BOTSWANA'S EDUCATIONAL CHALLENGES: A GLIMPSE
The general trend in the papers is that they tend to point out more problems with the current provision of education than answers or promises. Some of the papers indicate that the ideal visions and goals of the education system and country as they appear in policy papers are good, but the implementation and practice is not. Educational research is an important tool in making people understand the dynamics about what the education provided is achieving or not achieving, and thereby what can be done. Its quality is also dependent on the availability of funding and support so it should be financially supported so that it can produce findings and recommendations that are very helpful in bringing about the appropriate changes.
Source: http://www.mmegi.bw
KENYA: ST ANTONY'S COLLEGE/OXFORD AND CAMBRIDGE SOCIETY OF KENYA SCHORLARSHIP IN UK, 2015
St Antony's College, University of Oxford in partnership with Oxford and Cambridge Society of Kenya is offering Kenya scholarships to undertake a one year Master's degree program.
Source:http://scholarship-positions.com
KENYA: 900,000 CANDIDATES WRITE KENYA CERTIFICATE OF PRIMARY EDUCATION EXAMS IN RACE FOR 2015 FORM ONE SLOTS
Close to 900,000 primary school candidates start writing their Kenya Certificate of Primary Education (KCPE) examinations this morning, as authorities assured security had been heightened in regions grappling with sporadic attacks
Source:http://www.standardmedia.co.ke
ZAMBIA: APPLICATIONS FOR 2015/2016 CHEVENING SCHOLARSHIPS IN ZAMBIA ARE NOW OPEN
Chevening Scholarships are awarded to talented professionals who are potential future leaders, decision-makers and opinion formers. The scholarships offer financial support to study for a Master's degree at one of the UK's leading universities, and the opportunity to become part of an influential and highly regarded global network.
Applications will close on 15 November at 23:59 GMT.
Source: http://www.chevening.org/zambia/
MALAWI: UNIVERSITY OF MALAWI PREPARES FOR GOLDEN JUBILEE CELEBRATIONS.
The preparation golden jubilee celebrations for the university of Malawi (UNIMA) set for next year have started in earnest. The celebration will take place on 29th September 2015 as a way of celebrating and reflecting the successes and challenges the institution has encountered since its establishment.
Source: http://www.nyasatimes.com/2014/11/01/university
TANZANIA: FORM IV CANDIDATES REDUCED BY HALF
The number of students expected to sit for the National Form Four Examinations on Monday, next week has been reduced by almost half compared to last year, as a result of many students having repeated in Form Two.
Source: http://allafrica.com/stories/201411031345.html
UGANDA: UGANDA'S HIGHER EDUCATION CHOCKING
Higher education in Uganda, one would confidently say, is hanging on a thread. Simply put, it is just a matter of time before if goes down crashing, if nothing is quickly done
Source: http://www.newvision.co.ug/news/194-blog-uganda-s-higher-education-chocking.html
GHANA: PRESIDENT MAHAMA LAUNCHES SECONDARY EDUCATION IMPROVEMENT PROGRAMME
The government's quest to develop secondary education in underserved areas of the country received a major boost yesterday when President John Dramani Mahama launched a US $156 million World Bank ( WB)-sponsored National Secondary Education Improvement Programme at Kintampo in the Brong Ahafo Region.
Source:http://graphic.com.gh/news/general-news
CAMEROON: CAMEROON'S EDUCATION MODEL OUT OF STEP WITH BAKA CULTURE
In Cameroon, about 30,000 people who belong to the Baka Pygmy community live in the tropical forests of the country's southeast. The Baka are hunter-gatherers, and the country's mainstream educational system is inadequate for their unique way of life. Education officials are trying to find ways modify both the calendar and curriculum for Baka students, but progress is slow.
Source:http://www.google.com.gh
EQUATORIAL GUINEA: EQUATORIAL GUINEA'S INVESTMENTS IN INFRASTRUCTURE IN LINE WITH IMF RECOMMENDATIONS
The government of Equatorial Guinea has heavily invested the country's oil revenues in its infrastructure to enhance its growth potential. The report also recommended that nations invest in improving the quality of education and training and adopt legal and regulatory reforms to support the creation of jobs in the private sector. Equatorial Guinea has invested heavily in education and currently boasts the highest literacy rates among adults and youth in Africa, according to UNESCO.
Source:http://www.google.com.gh/
Signed,
Awaah Fred
Secretary General
(Head of Mission)
Tel: +233243101626; Email: [email protected];
[email protected]