Isoko Federal Constituency: Matters Arising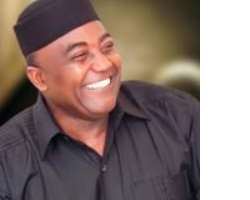 Few months ago, I had a free political discussion with a group of Lagos-based Isoko writers on Isoko Federal Constituency leadership that Rt Hon.Leo Okuweh Ogor has occupied for three consecutive times since 2003 till date, our deliberations quickly shifted to the retinue of aspirants jostling for the position in 2015 . As we continued to proceed further on Isoko Federal Constituency leadership, some suggested that Rt Hon.Leo Okuweh Ogor should return for fourth term while others said he should retire from Isoko politics entirely but the fact remains that the said Honourable is a good politician to behold in Isoko nation. Since 1999, Isoko Federal Constituency has been poorly represented while recently Hon.Leo Ogor has decided to listen to the voice of the grassroots to extend olive branch of leadership to Isoko nation. In Isoko politics, PDP remains the ruling party that controls large chunk of Isoko people in all political positions while APC has few political grounds.
We further observed that Rt Hon.Leo Ogor is the only Isoko Federal politician that has employed large egg-head of media professionals reporting objectively on his projects executed so far in Isoko.In Nigeria politics,generally,most serving politicians from the local to the state and national levels are given automatic tickets to contest again but in Isoko we tagged such politicians as 'wicked and geedy'.Having studied the political media officers of Rt Hon.Leo Ogor,none have written out of context to favour their boss than reporting issues objectively even to the social media. The many sins of Rt Hon.Leo Ogor is that he refused to perform at his first tenure while those Isoko people living outside the community could only described Leo Ogor as self-centred and voracious. Come to the present House of Representatives, the Deputy Majority Rt Hon. Leo Ogor is one distinguished politician that has legislatively displayed his prowess on sensitive debate on the floor of House of Representatives. Everybody is proud of Hon. Leo Ogor most especially the Isoko learned communities.
Precisely, September 19th, 2013, I went to Hon. Leo Ogor country's home, Ozoro to interview him on constituency projects where he said there was no much money from constituency projects but the fact is that his country's home was filled to the brim by some persons seeking for one assistance or the other and he boldly told me in that 30 minutes interview that PDP would remain unbeatable in 2015 in Delta State. After that comprehensive interview with him, two months later, hundreds of DPP members in Isoko South and North defected to PDP, and today PDP is waxing stronger while those who commented against that headline are now burying their faces in shame.Hon.Leo Ogor is popularly called as the Oyibo of Isoko politics while his colleagues called him as old boy politician. I have also granted interview with his colleague, Hon.Victor Ogene, the present Vice Chairman, Media and Publicity Committee, House of Representatives who also commended Hon. Leo Ogor as one of the best legislators with political dexterity.
Again, Hon.Leo Ogor has not done badly in Isoko politics, only the blind man would see the weakness of this renowned legislator that God has used to bless Isoko nation. Over five notable political groups including PDP elders and leaders have endorsed Hon. Leo Ogor to go for fourth term.Though, I am not here to take any political side and I was one of those social critics that wrote aggressively on his stewardship of Hon. Leo Ogor in various local, national and social media, until I saw the magnitude of projects he has executed till date. The Leo Ogor's case was not different from President Goodluck Jonathan when his present Special Adviser on Media and Publicity, Dr.Reuben Abati who used the Guardian newspaper as the then Editorial Board Chairman and Patitosgang programme to criticize President Jonathan's speech, two years later after his appointment in Aso Rock Villa, he boldly wrote on the media, "the Jonathan you don't know". Several social media have criticized Rt Hon. Leo Ogor as a greedy politician while only the negative side of Rt.Hon Leo Ogor is either published or reported. If Hon. Leo Ogor has not done anything in Isoko, but some of the victories of these present councilors and chairmen are from one man called Hon. Leo Ogor.
2015 is not far again, but Hon. Leo Ogor's body language indicates that he wants to return for fourth term, having consulted party leaders for many months and received their hands of blessings to continue and approximately 16 years in office (2003-2019).If Hon.Leo Ogor is voted out of power, virtually some of his employed staffers would lose their jobs.PDP is yet to have any strong contender that can take the ticket from Hon. Leo Ogor except All Progressives Congress(APC) that has over four aspirants jostling for Isoko Federal House of Representatives. To some extent, Dr.Andrews Elueni who just joined the race has want it takes to win Hon. Leo Ogor in 2015,Dr.Ogaga Ifowodo and Barrister Daniel Oyowe are not left out.Isoko Federal Constituency is no longer a peacock for any politician or party. Nobody ever heard from Chief Augustine Erabor who once declared his intention to contest for Isoko Federal House of Representatives and never came back from Portharcourt to continue his ambition. The fear of Hon.Leo Ogor is the beginning of many politicians returning to their political stations and remain followers of the legislator.
In our discussion, we finally arrived at a key point that most Isoko politicians are not ready to spend money to contest elections than taking political appointments at the state level. The problem is that has any Isoko politician influence industry to Isoko to employ our growing unemployed youths? Hon. Leo Ogor is ready to match dollar to dollar and naira to naira, the only three people that can take Leo Ogor to the cleaners if they intend to contest for 2015 under Isoko Federal Constituency are Joel Onowakpo, Macaulay Ovuozourie and Benjamin Essien.For Dr.Ogaga Ifowodo of APC to write 350 Nigerians to support his political ambition is an indication of kind of politics played in Nigeria recent times. In as much as we continue to say Isoko people have grown beyond money politics, money is still needed in politics to move forward. So it would be difficult to defeat Hon. Leo Ogor in 2015 if anything to go by. Noisemakers don't win elections in Nigeria and the opposition aspirants must work day and night to secure victories and nothing more.
By Godday Odidi 08058124798 Lagos Public Affairs Analyst
Disclaimer:

"The views/contents expressed in this article are the sole responsibility of the author(s) and do not necessarily reflect those of The Nigerian Voice. The Nigerian Voice will not be responsible or liable for any inaccurate or incorrect statements contained in this article."
Articles by Godday Odidi