2015 Elections and the Future of Nigeria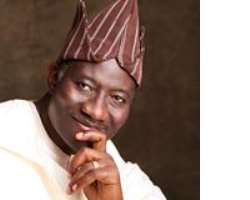 At a recent open and free discussion with a group of educated, experienced and exposed Nigerians most of whom are in responsible positions in the civil and public service, the media and the industry, our deliberations quickly shifted to the current Nigerian political scene. To this end therefore, it became apparent that most of us were so disenchanted with the recent Boko Haram insurgents in the Northern parts of Nigeria and our so-called politicians defecting from one political party to another who are either looking for a second term or aspiring for higher political offices or probably completed their tenures with the ruling political party. We further observed that some of the political office holders are busy holding nocturnal meetings in one part of the country and another, thereby putting in oblivion their basic and constitutional responsibilities.
We further observed that in previous elections that the country had held, there was a discernible lack of serious debates on national issues and objectives, instead there was plenty of personal mudslinging and the electorates were being compelled to vote for personalities rather than issues. Based on the versality, training and background of my group of emergency elite friends at that discussion, most of us were at a loss on how to cast our votes in the previous elections especially for some of them who have not achieved anything meaning fully in their first tenure and are looking for a second term higher political office or planting their cronies to continue and defend them and still make treasury are available to them from where will stop, come May 29,2015.
The exodus defection of the ruling political party members including the recent defection of the House of Representatives Speaker, Rt Hon.Aminu Tambuwal to the opposition party is an indication of politicians fighting to remain in power to thy kingdom come. The body language of Hon.Tambuwal had since defected to APC since one year claiming to be a bonafide member of PDP.APC is not left out in defection; even LP and APGA members have also joined PDP in recent times too. One question for these zealous defectors is that, are they only considering 2015 as do or die affairs or want to divide the country into two? Whether PDP or APC, none of these political parties are free from party politics or corruption. The recent APC national registration and mini-convention of the party indicated these certain politicians have nothing to offer Nigerians in 2015.There is no difference between PDP and APC in Nigeria.APC is trying to accommodate PDP defectors with their bended party constitution.2015 is heading towards bloody crises if not prevented by prayers from anointed men of God. Everybody is waiting for President Goodluck Jonathan to declare for 2015 Presidential ambition though PDP provided only one Presidential form while those that bought PDP Presidential forms are wailing for their money. Some of the angry defectors are using Boko Haram insurgents to cover their multiple sins in Nigeria. It is God that installed President Goodluck Jonathan and Pastor Tunde Bakare and his group must be commended for the Save Nigeria Group rally held in Abuja 4 years ago to persuade the National Assembly to make then Vice- President Goodluck Jonathan to continue from the administration of Late President Musa Yar'Adua before 2011 elections. President Goodluck Jonathan's government never instigated Boko Haram, even as we claimed that Boko Haram insurgence started since 2009 by one late dreaded islamic leader Mohammed Yusuf but the fact remains that Northern killings was initiated by one infamous Cameroonian national, Mohammed Marawa who involved in Kano city in the 70s and 80s, spearhead the unwarranted violence in the guise of religious evangelism in December 1980,leading to the death of over 100,000 people. Before Boko Haram insurgence, Maitatsine riot took place in the North East States of Kano,Katsina and Sokoto to the Cosmopolitan Kaduna State and heterogeneous Plateau State in the central part as well as the desert prone North East States Adamawa ,Bauchi,Gombe and Borno,Maitatsine riot spread like wildfire leaving tales of death,destruction,anguish and pains in their wake. The riot lasted for about six years in these areas.
The frequent Boko Haram insurgents in the Northern is an indication of political undertone over President Jonathan's leadership since 2011 and the sudden demise of Late President Musa Yar' Adua in 2009.Nigerians hardly learn from history which a second thought of reminding the defunct CPC Presidential candidate and now APC Presidential aspirant, Alhaji Mohammed Buhari of his callous media statement that Nigeria's leadership would be ungovernable.Today,the more intensive deployment of military officers to the Northern areas to combat Boko Haram insurgents, thousands of people had been killed while property worth billions of naira destroyed. 2015 portends that some political desperados want to get into political offices by crook or hook as far Jonathan continues to seek for second term. No soothsayers need to tell you that 2015 elections is heading towards political fiasco if not prevented by intense spiritual prayers from our notable acclaimed ministers of God in Nigeria.
Since 1999, till date some of these recycled political leaders and elders in the six geo-political zones see nothing wrong in creating political violence that will halt the smooth sail of Nigeria's democratic process than making Jonathan's government as a mockery and nothing else. That praise singers'defectors should know that the ruling political party they left actually gave them the political publicity they enjoy today why now seeing PDP as a failure. We have more of baby politicians and applicants seeking public offices to discredit others. How many of these elected political office holders since 1999 in various positions can boast of any tangible programmes and projects executed in their states or local governments? Is this how the like of Late Rt.Hon Dr.Benjamin Nnamdi Azikiwe,Ahmadu Bello,Obafemi Awolowo,Waziris and others played their politics and succeeded? President Jonathan is the first PhD holder to assume as the President of Nigeria, yet political enemies are interested in nailing his government to the bud. The Obasanjo's letter to President Goodluck Jonathan almost painted his administration as a failure and the latter that created the inherited political problem that the former is suffering now. Over 50 political groups have signified interest to support President Goodluck Jonathan for 2015 Presidential election while opposition parties are fighting to unseat him. Jonathan is not the problem of Nigeria but gentocrats want to dictate powers at all means. No wonder Jonathan said Boko Haram members are in his cabinet. Even the killing of Boko Haram leader recently has not stopped the multiple attacks of the insurgents to innocent Nigerians in the Northern part of Nigeria. Does any one fault that allegation? This is a country where a former Apex bank leader and now a prominent traditional leader could turn into a political analyst than protecting the financial institution assigned to him. The recent crops of political defectors to APC is a sign that Nigeria is yet to get a real democratic process that can make the country a united one.
Expectedly, if President Goodluck Jonathan is re-elected in 2015, Boko Haram insurgence, kidnapping and other social violence will continue because some certain persons want to remain in power till thy kingdom come. The like of Rt Hon Rotimi Amechi of Rivers State who never contested election but was sworn in as a then PDP governor, Aminu Tambuwal and others must be blamed for democratic failure in Nigeria. Nigeria will still maintain political peace and unity at all levels of governance. The National conference is a symbol of everlasting peace across the country. Political leaders should seek visionary and creative manifestoes that will help the electorates to know the relevance of politics in Nigeria. Some private media houses are established to frustrate President Goodluck Jonathan's government at all means, even some callous critics only see this administration as a mirage. The so-called opposition leaders cannot give Nigerians any visible leadership than creating unnecessary political attentions to run down this present government. In spite of all the elements of intimidation, victimization, criticism, harassment, Boko Haram insurgence, corruption and others, the future of Nigeria is bright that no man can change the already established political structure of our forefathers. In all PDP, APGA, LP, UPN, DPP, NCP and others should know precisely that election is not meant to eliminate ourselves and visions but to see that our electorates enjoy the dividends of democracy come May,29,2015.
By Godday Odidi Public Affairs Analyst 08058124798 Lagos
Disclaimer:

"The views/contents expressed in this article are the sole responsibility of the author(s) and do not necessarily reflect those of The Nigerian Voice. The Nigerian Voice will not be responsible or liable for any inaccurate or incorrect statements contained in this article."
Articles by Godday Odidi