CASE ADJOURNED AS NIGERIAN OIL BARON, KOLA ALUKO BATTLES MODERN GHANA MEDIA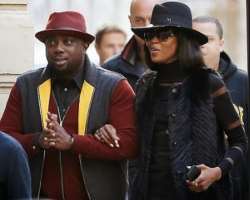 An Accra Fast Track High Court on Wednesday, 5th November, 2014 adjourned the case involving Nigerian Oil Baron, Kola Wole Aluko Vs. ModernGhana news website and ModernGhana Communications.
The next sitting would be on 14th January, 2015 at the Fast Track High Court 3 in Accra whre the case is pending adjudication.
Kola Akulo is the founder of Fossil Resources, an oil trading company. He was also CEO of Exoro Energy until its merger with Seven Energy, a leading independent oil exploration company.
The Nigerian Oil baron sued ModernGhana last year after a publication on www.modernghana.com.
It is in this direction that as part of a grand scheme to save his face he is seeking to sue ModernGhana to further restrain the publication of articles of such nature on the website.
Below Link is The Full Story Once Again:
http://www.modernghana.com/news/506041/67/super-rich-kola-aluko-exposed-the-petroleum-minist.html