Angola National Day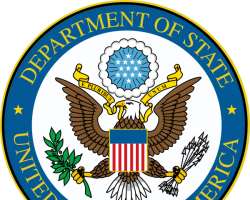 WASHINGTON, November 11, 2014/African Press Organization (APO)/ -- Press Statement
John Kerry
Secretary of State
Washington, DC
November 10, 2014
On behalf of President Obama and the people of the United States, I congratulate the people of Angola as you celebrate your national independence on November 11.
Last May, I traveled to Luanda to see your country's progress firsthand. From the plane, I watched tankers at the Port of Luanda carrying the fruits of your economic miracle to the world. I toured a General Electric factory, where I heard how American companies employ and train thousands of Angolans. And I spoke with six remarkable young Angolan leaders who are part of the Young African Leaders Initiative and will carry on the progress your country has made since peace came to Angola.
After meeting with your president, Jose Eduardo dos Santos, and Foreign Minister, Rebelo Chikoti, I can say with confidence that Africa is on the move. And Angola is leading the way.
This summer, I was pleased to continue our dialogue by welcoming Vice President Vicente to Washington, D.C. for the African Leaders' Summit. We discussed critical issues like our shared commitment to regional peace and security and how we will continue to seek new opportunities for growth benefitting all Angolans and Americans.
As you celebrate this special day, the United States stands with you as a partner and friend.
The Office of Website Management, Bureau of Public Affairs, manages this site as a portal for information from the U.S. State Department.
External links to other Internet sites should not be construed as an endorsement of the views or privacy policies contained therein.