UNAMID investigates alleged mass rape in North Darfur, calls for access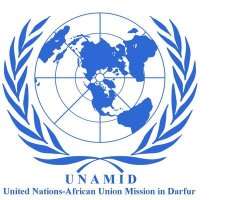 EL FASHER (DARFUR), Sudan, November 5, 2014/African Press Organization (APO)/ -- The African Union-United Nations Mission in Darfur (UNAMID) is deeply concerned about the media reports of an alleged mass rape of 200 women and girls in Tabit, located 45 kilometers south-west of El Fasher, in North Darfur, and it is investigating the veracity of this information.
In doing so, UNAMID sent a verification patrol on 4 November to Tabit. However, the patrol was denied access at the outskirts of the town by Sudanese military at a checkpoint. Attempts to negotiate access to Tabit were unfruitful. The Mission leadership is calling on authorities of the Government of Sudan to grant UNAMID's unhindered access to all Darfur, especially to areas were alleged incidents affecting civilians have been reported, in accordance with the Status of Forces Agreement (SOFA).
Determined to obtain crucial information and leads, a UNAMID integrated mission was dispatched to Zamzam camp for internally displaced people on 5 November, with the purpose of assessing and determining possible displacements from Tabit as alleged in media reports. Following a thorough assessment and interaction with residents and community leaders in the Zamzam area, the UNAMID team concluded that no recent displacement from Tabit had occurred.
As part of the investigation, UNAMID's Human Rights officers have met with the Chief Prosecutor of North Darfur who stated that not a single complaint about any rape incident was received from Tabit.