Tanzania Women of Achievement Awards (TWAA) 2015 Launched!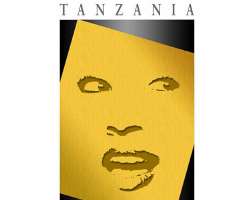 DAR ES SALAAM, Tanzania, November 4, 2014/African Press Organization (APO)/ -- Tanzania Women of Achievement has today launched the 2015 Tanzania Women of Achievement Awards (TWAA) (www.twa.or.tz) scheduled to take place on the 7th of March 2015 where now on its 4 season provide a wonderful opportunity to recognize and applaud women who are helping to reshape Tanzania for the better.
Logo: http://www.photos.apo-opa.com/plog-content/images/apo/logos/twaa.png
Tanzania Women of Achievement President Ms. Irene Kiwia said "TWAA aim to celebrate the women's achievements and beneficial impact on societies around them. We want to showcase those women who have made a real difference in key area of focus across Tanzania. The judging criteria will therefore take into account the entrant's journey overcoming adversity, inspiring others, making a difference to their community, social impact and national reach."
Ms. Kiwia further said that "This time around we will merge the awards ceremony with the TWAA mentorship program that will take place 6 weeks prior to the awards culmination, where young emerging women leaders aged between 18 -27 years from all regions in the country will be identified, and paired with a successful woman in business, public and private sector for six weeks of formal mentorship and training. Upon completion of the program the mentees are expected to spearhead change in their regions and mentor other young girls."
TWAA Chairwoman Mrs. Sadaka Gandi said ""While women empowerment is an area of increased focus globally, these awards will also highlight the innovation and initiative from women in varied contexts. We believe that the entrants will be role models for everyone from young girls in Tanzania rural to business women and policy-makers in the country and beyond,"
"Over the next three months, we'll be asking you to nominate the special women who deserve to be recognized - from an exceptional business entrepreneur or extraordinary teacher to someone who's changed their community for the better." Concluded Mrs. Gandi.
The Categories for this year's awards are Arts and Culture, Business Entrepreneur, Information and Communication, Sports, Professional, Education, Health, Social Welfare, Science and Technology, Public Sector, Young Achiever, Agriculture, Lifetime Achievement and the overall Woman of the Year.
Nominations, which can come from an individual or an organization, must be received via www.twa.or.tz, or [email protected], by January 30th 2015. The only restriction is that entrants must be either a national or resident of Tanzania. A shortlist of 3 outstanding women per category will be announced prior to the final awards on the international women's day next year in March.
The TWAA judging committee comprises of Mrs. Mary Rusimbi – Activist and Founder of Tanzania Gender Networking Program, Judge Joaquine De Mell, Dr. Marcelina Chijoriga – Former Dean University of Dar es Salaam Business School, Innocent Mungy- Communication Director Tanzania Communication Regulatory Authority, Sadaka Gandi – Counselor Psychologist and Social worker, Irene Kiwia – Founder and Managing Director Frontline Porter Novelli.
Past supporters include Baileys, Delloite, NBC, Home Shopping Center, TCRA, Songas, TheAmerican People, DTP, UN Development Partners Gender Group, UNFPA, UNESCO, UN Women,TBL, Multichoice, Africa Life Assurance, Barrick, Twiga Cement, Vodacom, Farm Equip CompanyRBP, Clouds FM, Thinline, Costech, Kairuki Hospital, ZARA Tours, Serena Hotel, Tigo, African Lynx Investment, EATV and EA radio and Frontline Porter Novelli.
Distributed by APO (African Press Organization) on behalf of the 2015 Tanzania Women of Achievement Awards (TWAA).
For more information please contact:
Hellen Kiwia
Tanzania Women of Achievement
+255658870112/+255658870116
Email: [email protected]
ABOUT TANZANIA WOMEN OF ACHIEVEMENT (TWA)
TWA (www.twa.or.tz) is a non-governmental, voluntary and independent women empowerment umbrella established in 2009. The main goal of TWA is to consolidate women's roles and capabilities in the Tanzanian community through enhancing their social, political, economic and cultural participation. TWA conducts awareness campaigns, trainings, seminars, conferences and workshops that foster an exchange of information and mentorship to Tanzanian women and young girls to ensure that human rights, gender equity, economic engagement and socio-political participation are promoted.
Our mission is to improve lives, expand opportunities, and help women across Tanzania flourish who will in turn help societies and the country flourish. We work with innovative leaders, individuals, communities, NGO's, the government, private sector and outside donors to build effective institutions and advance path breaking transformations. We are committed to Tanzania's continued development till every woman becomes the change.