Vantage's Fund II commits $30 million to Surfline Communications, the first 4G LTE data network in Ghana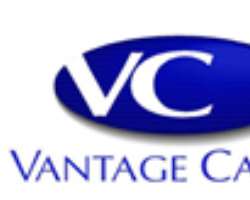 ACCRA, Ghana, November 4, 2014/African Press Organization (APO)/ -- Vantage Mezzanine (http://www.vantagecapital.co.za), Africa's leading mezzanine debt provider, today announced it had concluded a transaction with Surfline Communications to provide $30 million (R330 million) of expansion capital to the company together with a fund co-investor.
Logo Vantage Capital: http://www.photos.apo-opa.com/plog-content/images/apo/logos/vantage-logo.png
Logo Surfline: http://www.photos.apo-opa.com/plog-content/images/apo/logos/surfline-logo.png
Photo 1: http://www.photos.apo-opa.com/plog-content/images/apo/photos/141104vc.png
Photo 2: http://www.photos.apo-opa.com/plog-content/images/apo/photos/141104vc2.png
The funds will be used for the on-going expansion of Surfline's 4G LTE network in Ghana as well as to grow its product distribution and marketing network. By deploying the first 4G LTE mobile network in Ghana, Surfline is able to offer high-speed internet connectivity (up to 10 times faster than the average speeds offered by the existing mobile network operators) at rates that are competitive with existing internet service providers. Because the Surfline network does not rely on the limited fixed line telecommunications infrastructure in Ghana, the company is able to rapidly roll-out its services across its coverage area.
Surfline was established to provide wireless broadband and related services to the Ghanaian market, including meeting the emergent and largely unfulfilled data needs of Ghana's businesses, government agencies, professional and academic communities and residential users. The network achieved a very successful commercial launch in August 2014 and is experiencing tremendous growth in its customer base, in both the consumer and corporate/enterprise segments. Just two weeks ago, Surfline was shortlisted for the award of "Breakthrough LTE Development" category by the Africa Communications Awards for its successful deployment of Ghana's first 4G LTE network. John Taylor, Surfline's Executive Chairman, has also been listed in the 2014 World Finance 100, which celebrates 100 individuals who have reached the pinnacle of achievement in their field of expertise.
John Taylor said, "Vantage provided us with growth capital in a shareholder-friendly structure that we required to expand the business by supplementing the existing financing in place."
Yaw Keteku, Associate Partner at Vantage leading their investment activities in Ghana, said "Under John Taylor's visionary leadership, Surfline has assembled a team of highly-skilled professionals and technical partners who have built a first class communication network to meet Ghana's ever-growing data demand. We have developed a close working relationship with the Surfline team and we look forward to supporting the business as it grows."
Luc Albinski, Managing Partner at Vantage, added "We are delighted to announce that we have made our third investment outside of South Africa. Over the last five years, Vantage has reviewed over 600 investment opportunities and we consider Surfline to be one of the most exciting deals we have seen." The investment in Surfline follows Vantage's pan-African strategy of focusing on high-growth African markets such as Ghana, Nigeria, the East African Community members and some of the Southern African Development Community (SADC) countries.
Surfline is Vantage's second investment in Ghana after its $18.5 million (R204 million) commitment to Genser Energy, an independent power producer that is currently commissioning a 30 megawatt power plant, which is expected to come on-line shortly. Mutle Mogase, Vantage's Chairman, said "Vantage, with the support of its investors, is contributing almost $50 million (R550 million) towards the improvement of infrastructure in Ghana by supporting the rollout of a broadband network and new power generation projects. The developmental multiplier effect of increased power generation capacity and high-speed internet will drive further economic growth in the country."
Surfline is the eleventh mezzanine transaction in Vantage's second fund, of which more than 80% of available funds have been invested. More than half of the capital deployed has gone into growth projects such as Surfline. Vantage has commenced the raising of its third mezzanine fund, which is targeted to close by the first quarter of 2015 at $250 million (R2.75 billion).
Oxford & Beaumont Solicitors acted as legal counsel to Vantage on this transaction.
Distributed by APO (African Press Organization) on behalf of Vantage Capital.
For more information contact:
Luc Albinski
Managing Partner – Vantage Capital
Cell: +27 83 390 7703
Tel: +27 11 530 9104
Yaw Keteku
Associate Partner – Vantage Capital
Cell: +27 73 453 6923
Tel: +27 21 418 1130
Notes to Editors
About Surfline
Surfline (http://www.surflinegh.com) is the first mobile telecoms operator to pioneer a 4G LTE network in Ghana. The company is also the only telecoms operator 100% owned by Ghanaians. Surfline was established in Ghana in 2011 and provides Ghana's fastest mobile internet service to consumers and businesses in the Greater Accra Region, with plans of expanding to other parts of the country soon. Surfline's vision is to see a Ghana where people and businesses experience true mobile broadband, and the possibilities it brings.
Website: http://www.surflinegh.com
Press Line: +233 50 040 8918
About Vantage Capital
Vantage Capital Group (http://www.vantagecapital.co.za) was established in 2001 with funds under management of $14 million (R150 million) and now currently manages over $450 million (R5 billion). In addition to managing venture capital, mezzanine debt and renewable energy debt funds, Vantage also provides advisory and origination services through its debt capital markets division and makes proprietary investments using its balance sheet capital.
Capital for the Vantage Mezzanine and Vantage GreenX funds has been sourced from over 30 institutions including many leading African pension funds like the Public Investment Corporation (PIC) in South Africa and the Debswana Pension Fund in Botswana, development funders such as the Development Bank of Southern Africa (DBSA) and the Norwegian Fund for Development (Norfund), and private sector endowments such as the Kellogg Foundation from the United States.
Vantage has offices in Johannesburg and Cape Town and in addition to its home market in South Africa, targets debt opportunities in a number of high-growth African countries including Ghana, Nigeria, Ethiopia, Kenya, Tanzania, Uganda, Zambia, Botswana and Namibia. Mezzanine is an intermediate form of risk capital, which is situated between senior debt, the least risky tranche of the capital structure, and equity, the most risky. It combines elements of both debt and equity thereby providing companies with long-term funding on terms which are less dilutive to shareholders than pure equity.
Website: http://www.vantagecapital.co.za