Ireland Government signs three landmark agreements with Ethiopia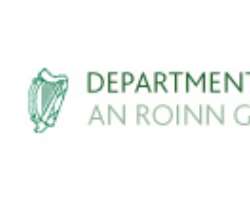 DUBLIN, Ireland, November 4, 2014/African Press Organization (APO)/ -- Ireland has today cemented its strong relations with Ethiopia with the signing of three bilateral agreements.
During the visit of President Michael D Higgins to Ethiopia, Minister for Development, Trade Promotion, and North South Cooperation, Seán Sherlock, TD, signed agreements on transport, double taxation, and development cooperation.
Speaking from Addis Ababa, Minister Sherlock said:
"The signing of these agreements further deepens our already excellent diplomatic relations.
"The transport agreement will facilitate direct flights by Ethiopian Airlines from Addis Ababa to Los Angeles, with a stopover in Dublin, beginning June 2015.
"This is an important step in opening new markets and will considerably improve business and trade opportunities for Ireland."
On the double taxation agreement, Minister Sherlock said:
"The double taxation agreement will provide certainty to businesses who want to invest in both Ireland and Ethiopia.
"Each year, Irish exports to Ethiopia are worth €20 million.
"There are huge opportunities for Irish companies in Africa and this is a very welcome development."
The final agreement signed today will update and modernise Ireland and Ethiopia's development cooperation.
"Ethiopia has made impressive progress in meeting the Millennium Development Goals and through Irish Aid, we hope to help Ethiopia continue this success." Minister Sherlock said.