Electronic banking: Nigerians transfer N80bn daily, says Diamond Bank CEO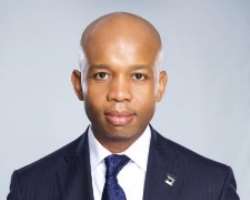 Current statistics on business transactions show that about N80 billion is electronically transferred daily from one bank account to the other in Nigeria. This was disclosed by the new Group Managing Director and Chief Executive Officer (GMD/CEO) of Diamond Bank Plc, Mr. Uzoma Dozie.
Speaking on 'Media Trends in Business and Big Data Management' at the Society and Technology Conference and Exhibition 2014, which held in Lagos yesterday, Dozie noted that in compliance with global financial trends and the Cash-Less policy of the Central Bank of Nigeria (CBN) which is aimed to drive financial inclusion and reduce cash-based transactions in the economy, electronic payment has created a new order in financial transactions and allowed Deposit Money Banks (DMBs) the opportunity to create financial products and services that are customer-centric.
According to Uzoma, e-money is virtually stored monetary value in wallets or accounts, noting that the platform allows the accountholder to access the value of the money with ease, exchange and transfer electronically for business transactions and sundry other payments.
'The financial industry has moved through various stages; at the moment value is being stored virtually. Customers have come to the realization of the ease associated with e-money,' he stated.
Dozie further noted that Diamond Bank has risen to the challenge of the new order of electronic banking through the development of unique products like BETA, a product which incorporates the traditional method of saving for customers who cannot visit the banking hall but their savings are credited into their accounts and they receive an alert on their phones; Diamond Y'ello Account, a product that enables MTN subscribers to open and operate from their phones.
'Diamond Bank also has a mobile App which has functions for financial transactions and lifestyle products. The App can be installed on smartphones and tablets. Customers should not be put off from using this App because it is easy to use, has functional content and secured platform for business,' he added.
It can be recalled that Diamond Bank has been in the forefront of introducing and optimizing the gains of technology in the industry. Since December 2011 when the CBN introduced Cash-Less Nigeria, Diamond Bank has remained on top of the list of banks to introduce real-time electronic banking, Mobile banking App for Smart phones and tablets among others.