Alex Otti inaugurates campaign office, promises 'govt of stars' in Abia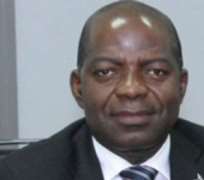 Dr. Alex Otti, a frontline 2015 governorship aspirants in Abia State under the Peoples Democratic Party, has launched his campaign office on Wednesday in Umuahia, where he promised that if voted into power, he will introduce 'government of stars' in the state.
According to him, Abia would witness rapid infrastructural and economic transformation if he clinches the governorship position, promising to use his local and international contacts to woo investors into the state, adding that he remained 'the best of all jostling for the position both in intellect and readiness.'
Otti, who was accompanied to Aba Sports Club where he formally declared his intention to run by Nollywood  stars and Charles Oputa, aka Charley Boy, Jim Martins, ex-international Kanu Nwankwo and former Super Eagles captain, Austin  Okocha, among others, said he would replicate his achievements in Diamond bank, which, he said he brought among the first six banks in Nigeria.
The ex-Diamond bank MD, said that Abia was replete with enormous human and material resources, which needed an experienced technocrat to harness.
Otti, who hails from Abia Central Zone, added that the ceding of the governorship ticket to Abia South Senatorial district by the PDP caucus would  not stop him from emerging as the party's flag bearer.
.