Giwa takes over NFF office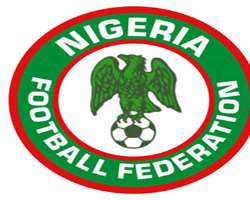 The Chris Giwa-led board of Nigeria Football Federation has taken charge as ruled by the judiciary, a member of the board, Yahaya Adama, said on Friday in Abuja.
Adama told newsmen at the Glass House secretariat of the NFF the board has returned to power as demanded by the court and was 'ready to save the Nigerian game'.
The News Agency of Nigeria reports that Justice Ambrose Alagoa of the Federal High Court in Jos had on Thursday annulled the September 30 NFF elections in Warri.
He had also declared as null and void the NFF Elective Congress held on that day, thereby restoring to power the Giwa-led board which was elected in Abuja on August 26.
The decision had meant the board led by Amaju Pinnick should vacate office.
Adama, who was at the Glass House in company of another board member, Sani Fema, to await the board chairman, Chris Giwa, said the board had immediately swung into action.
He said, 'Immediately after the court ruling on Thursday, the board led by Giwa had met in Jos to discuss emerging issues affecting Nigerian football.
'The board consequently reviewed a number of decisions taken in recent days at the NFF, one of them being the issue of the Super Eagles' technical crew.
'Also, the board nullified all decisions taken by the Pinnick-led team since September 30. All committees appointed by the illegal NFF board have been dissolved.'
Adama said further that the board felt 'so strongly about sustaining the out-of-contract assignment given to the Stephen Keshi-led Super Eagles technical crew.
'This is a very critical moment, and Nigerians want the national team to play well, win and be a pride to them. This calls for greater hard work from the coaches.
'They (the team) must win the remaining qualifying matches against Congo Republic and South Africa for Nigeria to be at the 2015 African Nations Cup finals.
'Emphasis now is supposed to be on concentration for the two games.'
The NFA board member said the board has made interim appointments into four committees in view of the short time available for the 2013/2014 season to end.
He said, 'The Match Commissioners' Appointments Committee has Adama Yahaya as Chairman, Patimidi Tukuru, Prof. Abu Mallam and Donatus Mbaezue as members, and Emmanuel Adesanya as Secretary.
'The Referees Committee has Suleiman Muazu as Chairman, Sunday Audu, Ahmed Maude and Chidi Offor as members, and Sunday Okayi as Secretary.
'The Disciplinary Committee has Iyke Igbokwe as Chairman, Abdulkareem Ibrahimand Andrew Abah as members, and Lawrence Katken as Secretary, while Appeals Committee has Leye Adepoju as Chairman, Godwin Odekina and Ray Nnaji as members, and Okey Obi as Secretary.' NAN