Inauguration of UNAMID photo exhibition and musical concert in Khartoum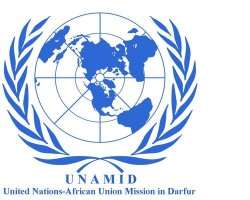 KHARTOUM, Sudan, October 22, 2014/African Press Organization (APO)/ -- The African Union-United Nations Mission in Darfur (UNAMID) will inaugurate a photo exhibition highlighting the activities of the peacekeeping mission in Darfur on Thursday, 23 October 2014, at 9:00 a.m. until noon at the African Union's offices at Riyadh district in Khartoum. The event will be attended by the Acting Joint Special Representative and Joint Chief Mediator a.i., Abiodun Bashua.
A musical concert under the theme "Darfur, talk peace now" will take place on Saturday, 25 October 2014, at 5:00 p.m. until late at the Sudan National Theatre in the Friendship Hall, Khartoum. The concert will feature the musicians Mohammed El Ameen, Omar Ihsas, Shumoos, Hawa Ramadan and Ahmad Bass.
These events are taking place on the margins of the United Nations Day celebrations.
All media are invited to attend both events.