Constitution Amendment: Senate approves LG autonomy, independent candidacy …retains immunity for President, Governors, others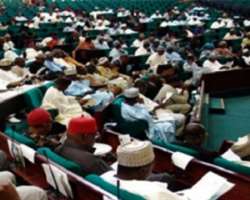 Federal lawmakers have approved autonomy for local governments and endorsed independent candidacy in elections.
The Senate at its proceedings on Tuesday approved several provisions adopted by the conference committee made up of lawmakers in both the Senate and the House of Representatives on the amendment of the 1999 Constitution.
However, the conference committee rejected the removal of the immunity clause for the President, Vice President, Governors and their Deputies in the proposed new constitution.
Another amendment that was approved by the conference committee and endorsed by the Senate was provision for immunity of legislators in respect of verbal or written statements in the course of their legislative duties.
The inability of the Senate to form a quorum last week Wednesday stalled its consideration of the report of the conference committee on the review of the 1999 constitution.
At the resumption of plenary on Tuesday, the situation was remedied, paving way for the approval of the committee's report.
The amendment empowered the National Assembly and the State Houses of Assembly to prescribe civil or criminal sanctions‎ for failure or neglect to obey summons issued to anyone by the National Assembly.
The lawmakers also amended section nine by removing the need for presidential assent in constitutional amendment exercise while the amendment of sections 65 and 106 provided for independent candidacy in election, creation of the office of the Accountant General for the Federal Government, establishment of the office of the Attorney General of the Federation and Attorney General of a State separate from the Minister of Justice and Commissioner of Justice.
Amendment of section 225 of the Constitution empowered the Independent National Electoral Commission to de-register political parties for breach of registration requirements and failure to win either a presidential, governorship, local government chairmanship or a seat in the National or State Assembly.
The Senate President, David Mark, said that the constitutional amendment process would now enter a next phase.