Pension Funds Administration And The Magic Of A Woman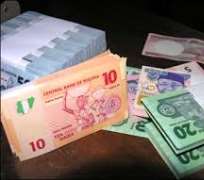 The success story of Nigeria Social Insurance Trust Fund and its subsidiary; Trust Fund Pensions Plc is a good example that should be replicated in more Federal Government establishments. This is due to the new visionary, proactive and more purposeful pension oriented leadership of the Chairman of the Board of Directors – Dr. Ngozi Juliet Olejeme who decided on assumption of office that the rights of pensioners in Nigeria would no longer be taken for granted.
Thanks to President Jonathan for this appointment in fulfilling the Transformation Agenda. Through the enabling legislation of the Federal Republic of Nigeria, Trust fund Pensions Plc was incorporated by the Nigeria Social Insurance Trust Fund (NSITF), in collaboration with other institutional investors and social partners, as a Pension Fund Administrator, in accordance with the provisions of the Act. The sole business of Trust fund Pensions Plc is the administration and management of retirement savings (pension funds). By that, the Trust fund is expected to protect and enhance pensioners' interest through information, education and enforcement of appropriate standards.
Prior to now, the mention of the word 'pension funds management' draws suspicion from Nigerians who have been jolted by embezzlement of hundreds of billions of pension funds. This was because pension management and administration had a lot to be desired in its visibility, hence there was complacency with pension funds administrators and employers of labour, which ultimately meant that pensioners' rights were never recognized not to mention observed.
However, the coming of Dr. Olejeme, who is on record as the only woman serving as Chairman of the board of two sensitive Federal Government establishments, the Trustfund Pensions Plc made a 3600 turn around in the industry. Pension administrators and employers of labour began to realize that it is no longer business as usual, and most importantly Pensioners' trust in the management and administration of pension was restored because, the saying that 'Pension is all about Trust' became obvious.
Perhaps, a highlight on the profile of the Chairman; Dr. (Mrs.) Ngozi Juliet Olejeme will give us an insight on why Nigerian Social Insurance Trust Fund has not relented in its quest for a transparent pensions management and administration.
Dr. Ngozi Juliet Olejeme took the helm as the Chairman of the Board of NSITF in 2009 under the the late President Umaru Musa Yar'adua's administration. For her transformational leadership at NSITF and its subsidiary Trust Fund Pensions plc, she got reappointed for another term of a four year in 2011 by President Goodluck Jonathan. With a wealth of experience in business, Olejeme has a proven track record of success in business management - this obviously accounts for her presence on the Board of several organizations.
She has been instrumental to the enhanced services of the NSITF, where she fought for and won the acceptance of Employee Compensation Scheme (ECS) and the passage of the bill into Act. The scheme protects all categories of workers both in private and public sector across Nigeria. The scheme simply makes provision for compensation to employees and their dependents for any injury, disease, disability or death arising in the course of employment.
Also her role in the Country's Subsidy Reinvestment and Empowerment Program, SURE-P; a program derived from the partial removal of subsidy for fuel, speaks of her capacity to care for the poor through adopting poverty alleviating policies.
Today, by virtue of Olejeme's doggedness, Pension Fund Administrators are on their toes to perfect their service delivery by recognizing the rights of pensioners. They now realize that the old system of business as usual no longer exists. As such, for the first time, we are witnessing pensioners in Nigeria reposing confidence in pension fund management and administration.
Broadly speaking, as a pension administrator passionate with transparently and accountably running this critical sector of the economy, it therefore follows that she can be entrusted with the high office of a State Governor.
Disclaimer:

"The views/contents expressed in this article are the sole responsibility of

Eberechi Kennedy

and do not necessarily reflect those of The Nigerian Voice. The Nigerian Voice will not be responsible or liable for any inaccurate or incorrect statements contained in this article."