DMO urges FG to introduce tax on luxury items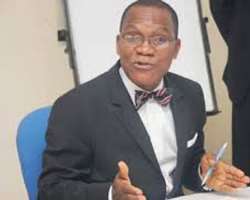 To enable the country to generate enough revenue that will enable it have more borrowing space, the Debt Management Office has urged the Federal Government to introduce special taxes on luxury items.
The Director-General, DMO, Dr. Abraham Nwankwo made this assertion during a retreat for members of the Senate Committee on Local and Foreign Debts organised by his office in Uyo on Friday. Speaking on the topic: 'Implications of rebasing of the Gross Domestic Product for public debt management,' Nwankwo decried the nation's dwindling revenue, saying even though the GDP had become higher, the country's borrowing space was small.
According to him, the revenue from luxury taxes should also be used to provide goods and services for the citizens, adding that rebasing results show that the country needs to do more in terms of revenue collection so that as the GDP is growing, the government's revenue will also be growing, with enough resources to solve the country's problems.
'After rebasing, Nigeria's GDP became much bigger from about N42tn to over N80tn. So, in terms of debt to GDP ratio, it means that our debt GDP fell. That gives an impression that our borrowing is small relative to our GDP.
'Special taxes should be introduced on luxury items so that there will be more revenue to provide goods and services for the generality of the people and to cater for those who are not gainfully employed in terms of making sure that every child in Nigeria attends schools.
'This means that both individuals and companies need to make sure that they pay their taxes on time and in full. Measures need to be taken against those who are not paying taxes,' he stated.