Thuggery: Group Threatens To Sue Imo NDDC Commissioner, Federal Lawmaker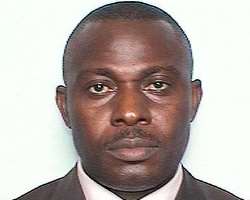 Perplexed by what it described as gross irresponsibility and betrayal of code of conduct, a Non-governmental Organisation, Imo Patriots says it is set to drag the member representing Imo in the Board of Niger Delta Development Commission NDDC, Mr. Kyrian Uchegbu to the Code of Conduct Tribunal for allegedly fighting in public.
Also on the watch list of the group is the member, representing Ohaji/Egbema/Oguta/Oru West in the House of Representatives, Mr. Gerald Irona.
Coordinator of the group, Denis Uhegwu, who disclosed the group's intention to The Agenda said, they are set with all the facts of the matter and shall be approaching the Courts soon.
According to him, "the Commissioner representing Imo in the Board of NDDC should be a role model and a good Ambassador of Imo people and not a tout; same with the Federal lawmaker, Mr. Irona. On several occasions, these individuals have been seen fighting in public without shame. They are disgracing us and we shall not tolerate this any longer."
The Agenda investigations revealed that Messrs Irona and Uchegbu exchanged blows in the residence of Chief Francis Arthur Nzeribe in Oguta recently during a well-attended stakeholders' reconciliatory meeting summoned by the later.
Trouble started when Mr. Uchegbu, disagreeing with an issue allegedly having the backing of Mr. Irona, hit his hand on the table, manned by Chief Nzeribe.
Irona, an unrepentant loyalist of Chief Nzeribe allegedly slapped Uchegbu for what he described as an insult on their political godfather and fight broke out, leading to breaking of chairs, bottles and several people scampering for safety.
In another development, Uchegbu is reported to have engaged in a physical combat with an aide to the deputy Speaker of Imo House of Assembly, whose name was given as Utonwa.
Impeccable sources say that Utonwa had visited the reception venue of the ordination of Mr. Kyrian Uchegbu's brother, Sunny B.C.M. Uchegbu in Umuorji, Izombe, the ancestral home of the Uchegbus. Sunny Uchegbu was recently ordained a Priest in the Roman Catholic Church.
Trouble started when Utonwa, who is said to have an axe to grind with Mr. Uchegbu was cited at the venue of the reception.
On citing him, the NDDC representative allegedly threw caution to the winds, picked up a stick and went after him, joined by his aides and relatives.
One of his brothers, Ifeanyi Uchegbu is said to have tried to call the Federal Commissioner to order, reminding him of his portfolio.