2015: Play The Game According To The Rule, Borno CP Urges Politicians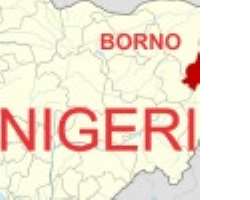 The State Police Commissioner, Clement Adoda, gave the advice Thursday, while addressing representatives of political parties at the Borno State Police Command, saying any post-election crisis in the state would simply be a double jeopardy for the people.
Advising the politicians to  allow free and fair election in the state, Adoda  warned that   anything contrary to this could further add to the security challenges in the state.
According to the Police chief,  "The Police in Borno are committed to ensure free and fair election. We are not going to leave any stone unturned to ensure we live up to our tag of an umpire.
"We may have double jeopardy if we do not work towards having a credible and peaceful election. Should we not manage the election well,  we may need to continue to work hard at managing post election crisis and insurgency."
Adoda said  sequel to the meeting the state Police Command  had with the Inspector General of Police  to sensitise party stakeholders on  the forthcoming elections,   "we are still going to meet the parties again and other stakeholders."
According to the CP, "The police is an election umpire. We will do our part to have credible election. We are assuring all that we will be an unbiased umpire. We are not just going to be there during election but equally during campaign so that it does not generate into violence."
According to him,  "The party should beat good drum for all to dance joyfully to and not the bad tune that will make people to go for each other's throats."
In his response at the meeting, the administrative secretary of the All Progressives Congress (APC), Alhaji Mohammed Mustapha, who represented his party at the meeting , said  his party has been promoting peaceful coexistence and even before the CP's charge .
Expressing appreciation to the CP, he noted that the police could not have chosen a better time than now to sensitise politicians on the need for peace, maintaining that all politicians in Borno state should realise that there is no sacrifice that is too much or too small to ensure that peace prevails.