Buhari formally declares for presidency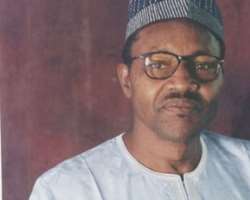 Former Military Head of State, General Muhammadu Buhari, on Wednesday, declared his bid for the Presidential ticket of the All Progressives Congress (APC).
Buhari who addressed a crowd of supporters and members of the party at the Eagles Square, Abuja, said the level of corruption in Nigeria today is worse than any time in its history.
While promising to ensure the protection of the lives and property of all Nigerians, he promised to ensure the creation of jobs for the youths as well as revive failing industries.
He said he empathised with Nigerians who are suffering deprivations on a daily basis.
According to him, many millions are grappling with extreme poverty and barely eking out a living.
He said, 'Nearly all are in fear for their lives or safety for themselves and their families due to insurgency by an ungodly group called Boko Haram, by marauding murderers in towns and villages, by armed robbers on the highways, by kidnappers who have put whole communities to fright and sometimes to flight.
The aspirant explained that it remains everyone's duty to resolve and help the national effort to overcome these immense challenges.
He expressed gratitude to our men and women in uniform for their sacrifices in confronting the security challenges facing the nation. He also saluted the courage of Nigerians for their 'perseverance and resolve in the face of the oppressive PDP government.'
Buhari then went on to announce that 'I humbly wish to present myself before you, before all Nigerians and before God seeking to be elected as the APC Presidential candidate.'
The former military ruler explained that members of the opposition came to the realization that the only way to relieve Nigerians of the burden of maladministration imposed on them by the PDP was to come together as one.
This, he said led to the formation of the APC which has over the last 18 months worked very hard to establish structures within the last 18 months.
'We have tried to ensure that all processes in our party to be transparent and credible. These structures will lead to free and fair polls. There is no point in holding elections if they are not free and fair,' he said.