Nigeria: A Race Between Gold And Death Rush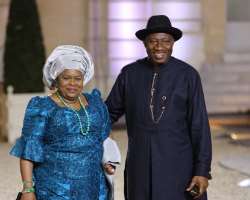 In my usual tradition of observing early morning hot coffee ritual, I sat not so comfortably ensconced in my office somewhere in the neighbourhood of Maitama Abuja from where I saw a deluge of youth making a move towards the prestigious Hilton Hotel and their predetermined target was exactly to extract as much cash as possible from the retinue of officials escorting the Sokoto State governor Alhaji Magatakarda Aliyu Wammako who received an award from the Leadership Newspaper for truly reforming and transforming his hitherto rural state to a respectable status of the Educational capital of the North West region.
As I stretched out my neck to catch a proper glance at the unusual movement of able bodied and formidably built young men, one fact emerged which goes to show that some persons masquerading as journalists were among these men who were also scrambling to catch the attention of the big men so as to grab their own cash.

From this close proximity I saw how most of these youth were scrambling and falling on each other to catch as much cash as their energy can guarantee them when one of these big men in the convoy of this governor showed his generosity by dolling out some clean wads of Naira notes to these youths who apparently did no work to deserve any form of payment. The main job of these young persons in their hundreds who intermittently rush for some quid from politicians in Abuja is to lazy around the major hotels looking out for when any of these big time politicians can come in so they can invade his/her space with praise songs to attract quick freebies.
Now add this emerging lazy trend of beggarly attitudes of these young Nigerians to the coming election season in Nigeria during which time majority of them would be deployed as political thugs by unscrupulous elements seeking and lusting after political power in the 2015 elections then what will result from these satanic combinations is what may appropriately be called GOLD RUSH.
Do you need further evidence to demonstrate clearly that the majority of contemporary Nigerian youth have embarked on what they termed as gold rush rather than concentrate attention on how to wage revolutionary movements to liberate Nigeria from the suffocating hold and control of some political cabals, then look at the Transformation Ambassadors of Nigeria [TAN] which most writers and observers have compared with the Daniel Kanu's [and Arthur Nzeribe] defunct Association for Better Nigeria during the infamous military tyranny of the late General Sani Abacha. During the then Abacha-led attempt to self perpetuate himself in political office by transforming from a military to a civilian dictator, the members and moving spirits behind the Association for a Better Nigeria claimed to have organized a one million man match to drum up support for the then military dictator to transform himself and run for political office but deep down their hearts the only reason for disgracefully mortgaging their consciences was purely and simply to make as much cash as possible. The organizers actually netted in millions of cash but fortunately for corporate Nigeria God worked in mysterious ways and their agenda never saw the light of the day.

Now Transformation Ambassadors of Nigeria are actually operating under a democratic atmosphere which allows for lobbying but the underground reason for floating such contraptions is purely to maximize profits for the leading lights of such campaign groups. So in effect the owners of Transformation Ambassadors of Nigeria can be called GOLD RUSH AMBASSADORS OF NIGERIA.

During the just concluded elections in the South west states of Ekiti and Osun, majority of the youth that formed themselves into lobby pressure groups on the social media did exactly that to corner their own share of the national cake. They staged what can be called SOCIAL MEDIA GOLD RUSH IN NIGERIA. Again, certain bloggers were taken unusually in first class seated commercial airlines to Rivers State by Governor Rotimi Amaechi to drum up support for him in his fight with the powerful federal political forces in Abuja and there was these wild rumours that they were each settled with N5 million. That was another dimension of the GOLD RUSH.

As I write, the erstwhile military dictator General Muhammadu Buhari is right now at the Eagle square Abuja declaring to run as a candidate in his political party the All Progressives Congress as the Presidential candidate and thousands of youths have been hired and paid to drum up support in another case of the increasing cases of gold rush by Nigerian youth. In all of these the youth have never bothered to think about the long term consequences of their collective suicidal actions on the country especially what will become of Nigeria in the next fifty years if they the youth who ought to constitute themselves into moral leaders who should galvanize and organize themselves and attain political leadership positions to guide our nation to where it ought to be in the comity of nations but have chosen to chase after momentary crumbs that falls from the tables of the masters. This is fatally unfortunate if you ask me.

There is however another type of rush going on which can be categorized as DEATH RUSH whereby youths are hired as mercenary fighters by powerful political forces to wage internecine wars against perceived political opponents and in some instances these young and well armed people have invaded communities in the middle belt of Nigeria and have unleashed unprecedented and blood cuddling anarchy and violence which have resulted in the wiping off of several communities and the killings of hundreds of people who are mostly innocent.
In Plateau and Benue States certain reactionary forces have hired some armed fighters who have embarked on well coordinated killing spree in the name of religion and ethnic affiliations even as thousands of innocent villagers have been wiped off from the surface of the Earth. Sadly, the law enforcement agencies are no where near any preparatory state to overcome these attackers embarking on these predetermined DEATH RUSH in the mostly Christian dominated Northern states of Benue, Taraba, Plateau and Southern Borno States. There is considerable protest from Christian leaders understandably that there is a genocidal agenda to wipe off Christianity from the North of Nigeria.

Boko Haram Terrorists are also another type of practitioners of DEATH RUSH because these cannibals have killed almost twelve thousand innocent Nigerians in their huge campaign of bloodshed and the Nigerian military confronting them have yet to crush them decisively.

In parts of Nigeria other rogue elements among the Nigerian youth have started their own brand of DEATH RUSH through carrying out some criminal acts such as kidnappings for ransoms, pipeline vandalism and vandalization of vital electricity installations and facilities across Nigeria. Only yesterday, Mr Clems Onyeka a popular actor on the Nigerian local film scenes [Nollywood] was brutally killed in a cross fire between armed robbers and men of the Nigerian Police Force in Delta state. Delta State has of recent become the crimes capital of Nigeria even as kidnappers have also turned Rivers state to their natural abode whereby they recently kidnapped violently, the immediate past National President of the Nigerian Bar Association [NBA] Mr Okey Wali.
The Southern state governments are almost doing nothing with the huge illegal security votes that the state governors who behave like lawless anarchists and emperors have cornered to themselves. Some of these state governors corner as much as N2 billion monthly as security votes and these huge cash are stolen and hidden in their personal offshore accounts because how do you explain the exponential increment in violent crimes even when the security votes are increasing geometrically?
This DEATH RUSH must be brought under control because the grossly underdeveloped nation can not become industrialized if crime rates are allowed to keep ballooning at frightening state. How do we expect foreign direct investors to come into this lawless nation and invest their hard earned money? How can we bring about an end or near -end to the perennial problems of youth unemployment if the local economy is not made to become attractive for genuine investors to come and grow it? Jobs and good education are essential if Nigeria must put an end to these vicious circles of DEATH AND INORDINATE GOLD RUSH by the youth who have lost touch with moral reality and basic norms of honesty.

+Emmanuel Onwubiko, heads Human Rights Writers Association of Nigeria and blogs @www.huriwa.blogspot.com, HURIWA - Home, www.rightsassociationngr.com.
Disclaimer:

"The views/contents expressed in this article are the sole responsibility of the author(s) and do not necessarily reflect those of The Nigerian Voice. The Nigerian Voice will not be responsible or liable for any inaccurate or incorrect statements contained in this article."
Articles by Emmanuel Onwubiko