De Latinos Brings Umuahia To Live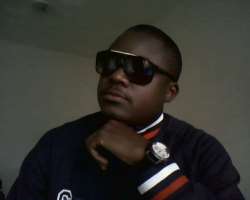 Since the establishment of an evening night world and confectionary outlet, De Latinos Club and Lounge, God's own state capital, Umuahia has come to live with fun and enjoyment to stay cool with.
Situated with a very serene environment and atmosphere for birthday, bachelor's eve, wedding reception and other social events, its still maintains the night out for working class individuals to unwind while enjoy live entertainment for the in-house fun artistes.
This development which places Abia as a whole on the entertainment of the Southeast region has maintained its place for years, even as fun seekers who visit the entertainment center still return for more.
On what gets the place booming, the Chief Executive Officer and head honcho of the De Latinos Lounge and Club, Mr. Emmanuel Okenini voiced in that they've over the years maintained the status of offering their customers quality entertainment.
In words: "On arrival here, you will experience first-class hospitality with friendly, effective and prompt services. Here is a great place for relaxation, meetings and private parties, as long as fun and entertainment are all attached to it."
"With creativity and style, our team and workers are culturally diversified. We created our own kind of unique service, and it makes us outstanding from others. So I don't think there is a magic attached than what we are using through God's talent to design," he said.
Located along 17 BCA road, Umuahia, De Latinos Lounge and Club is in the center of the town, yet with an accommodating environment to sooth one's mind for quality relaxation, while entertainment is reeled out.