2015: Suit seeking to stop Jonathan, Sambo granted accelerated hearing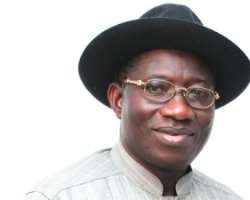 A Federal High Court in Abuja has granted accelerated hearing of a suit challenging the eligibility of President Goodluck Jonathan and his deputy, Namadi Sambo, to seek re-election in the 2015 presidential election.
Ruling on an ex-parte application, the trial judge, Justice Ahmed Mohammed, held that the matter would be heard on weekly basis.
He held that the order of accelerated hearing would be effective from when the 30 days within which the respondents were bound to respond to the suit elapsed.

He adjourned the matter till November 12.