Of Buccaneers And Governor Amaechi's Recurring Invectives: A Call For Civility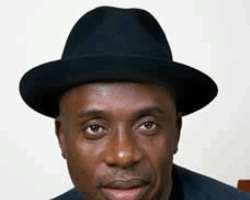 The attention of Rivers Converge has been drawn to recent media reports credited to His Excellency, Rt. Hon. Rotimi Amaechi, the Governor of Rivers State at a commissioning ceremony in Degema Local Government Area, on Friday October 3, 2014, in which he disparaged the person and office of the President of the Federal Republic of Nigeria and made reference to Kalabari Governorship aspirants as "BUCCANEERS". This has also been confirmed by persons who were present at the event.
In his usual diatribe, Governor Amaechi advised his audience to vote out President Jonathan in the 2015 General Elections. Governor Amaechi was quoted to have said, among others: "Don't follow your buccaneer brothers, who want to be governor and all that and because of their personal selfish interests, they want to sell the Kalabari Kingdom." As an organisation championing the gubernatorial aspiration of Hon. Nimi Walson-Jack, a Kalabari from Abonnema, we believe he is in the class of persons covered by the Governor's uncomplimentary statement.
We regard the repeated and unprovoked attacks on the person and office of Dr.GoodluckEbele Jonathan, GCFR, President and Commander in Chief of the Armed Forces of the Federal Republic of Nigeria, and other gubernatorial aspirants of Kalabari extraction, as a deliberate effort at inciting the people against the President, heating the polity and arousing ethnic disharmony. That Rivers people support President Goodluck Jonathan, is a given, and they will continue to defend not only his person but also his honour and office; the same way the Kalabari and Rivers people have defended the institution of the office of Governor of Rivers State. Rivers people stand ready to accord President Jonathan the maximum support when he announces his decision for re-election.
A Buccaneer is"a pirate, originally one operating in the Caribbean", (Wikipedia). In the generic sense, it is also defined as"a person who acts in a recklessly adventurous and often unscrupulous way, especially in business and politics"(The Free Dictionary).It is also used to describe someone "who tries to become wealthy or powerful by doing things that are illegal or dishonest"(Merriam-webster.com).
This description of Governorship aspirants of Kalabari ethnic descent, is most inappropriate and an unfortunate indiscretion by someone in such a high public office as Governor, who ought to be circumspect in his use of words and language. On our part, we take serious exception to Governor Amaechi categorising all gubernatorial aspirants of Kalabari origin, which includes our leader, mentor and political progenitor as Buccaneers. In the 31 years of his professional career and political foray of 26 years, Hon. Walson-Jack has never been known to be a member of any fraternity, whether on campus or in the larger society.
His friends and associates would attest to the fact that he is neither reckless nor unscrupulous in business and politics. Being wealthy or powerful through illegal or dishonest means is not in his character. One, therefore, cannot but take exception to the inappropriate use of words by the Governor of our State. His Excellency ought to know that the aspiration of Hon. Nimi Walson-Jack to the Governorship of Rivers State is not founded on "personal selfish interest" but on the need to focus governance on service delivery to the people. These public outbursts have become an unfortunate trend, which must be curtailed for the sake of civility and decency in society.
The need for civility in public discourse, may seem quaint and old fashioned, given the degenerated levels of our values, but the purpose of manners and etiquette is to soften relationships with respect and to treat others graciously. Leaders who are universally respected and enormously effective are those who are committed to civility. Unfortunately, in Rivers State, rather than updating our concept of manners to accord with modern lifestyles, we seem to be abandoning the notion of civility entirely and exposing our people to heavy doses of tactless, nasty and cruel remarks. As a result, it appears, the leadership is engendering a generation that is comfortable being brutish, callous and malicious and a society that is increasingly coarse and unpleasant. This has to change; and that is one of the promises of the aspiration of Hon. Nimi Walson-Jack
Amidst the charged political climate that exists in Rivers State, full of conflicts, frustrations and competition, civility is an important social lubricant that would help us live together amicably. If we care about the world we are creating for our children, we need to be less tolerant of mean-spirited, discourteous, and impolite remarks and do a better job of teaching and modelling civility.
The issues raised by the Governor in justifying his campaign against President Jonathan and gubernatorial aspirants of Kalabari origin, like the ownership of oil wells in Rivers State and the dispute with our brothers and sisters in Bayelsa and AkwaIbom States are issues that would eventually be resolved by either democratic institutions or the judicial process. It is neither a battle that would be won in a media war nor by casting aspersions on Mr. President and other compatriots.
We enjoin the good people of Rivers State in particular and Nigerians in general, to remain steadfast in upholding our President and Nation in prayers and good spirit, to ensure that we continue to actualise our noble aspirations to transform our dear nation, Nigeria.
Oraye St. Franklyn
Media Director

2014-10-10 17.02.10
2014-10-10 17.03.54