Pastor infects many church members with HIV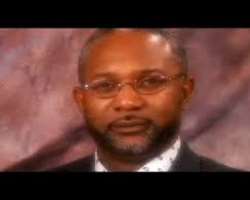 A Baptist Church pastor in the United States of America has been confessing before the church's congregation how he committed adultery with some church members and knowingly infected them with AIDS.
According to Fox 43, Juan Demetrius McFarland, who the South Alabama church now refers to as 'former preacher,' admitted from the pulpit to sleeping with many church members without telling his partners he has full-blown AIDS.
Fox 43 reported that he 'didn't hold back when he revealed to worshipers at Shiloh Baptist Church on September 14th that he contracted HIV in 2003 and discovered in 2008 he had AIDS.
'But, once the pastor with 23 years of leadership started revealing more and more on the following Sundays, members and leaders say they realised McFarland had crossed the line. In a resolution read aloud at church, which leaders shared and Pastor McFarland confirmed to us, he admitted drug use and mishandling church funds.
According to the Church Deacon, Nathan Williams, Jr. 'He concealed from the church that he had knowingly engaged in adultery in the church building with female members of Shiloh Missionary Baptist church while knowingly having AIDS.'
Reports added that McFarland was removed as church pastor, but church members said some congregation members were afraid to come forward as many were feeling concerned.
'Who does this to people and says he is the leader? Who does this? I know a young lady who is a member of the church who says she has slept with him and that she didn't want this to go public and she is running out now trying to find out if there is anything wrong with her. And my heart goes out to her because she's been a wonderful church member.' said an anonymous church member.
Deacon Williams said in his 70 years at the church, this is the biggest scandal it has ever experienced, adding that leaders had obtained legal counsel and were now focused on moving the church forward. Agency report