Embattled Linda bounces back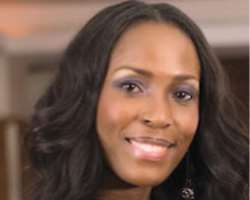 Embattled blogger, Linda Ikeji, is apparently having the last laugh after having received so many 'bashings' from fans and foes. Google has eventually restored her site early hours of Friday after it was pulled down few days ago.
Of course, the obviously excited young lady didn't wait a moment to go on social media to announce the restoration as she tweeted, 'And Google restores lindaikeji.blogspot.com. I hear it's a record. Normally it takes weeks or months to restore a deleted blog. But not LIB.'
She said same on her newly restored site but added, 'The people who took it down knew what to do. You get a number of strikes on blogger and after that it is automatically deleted. It's automated, programmed to work that way. But the human beings got involved, checked out all the filed complaints, saw they were bogus and restored the Linda Ikeji Blog.'
But even before the site was restored, the blogger received so many 'bites' that could last her a life time from followers and 'non followers'.
Immediately the news broke, the social media was awash with several readers (who may not really have known the truth about the whole saga) tongue-lashing Linda for a crime they felt had gone on for too long.
Dupe Killa wrote on Twitter, 'If I were Linda Ikeji, this is how I may react. Apologise. Restitute. Install improved work ethics. Become anti-plagiarism champion.'
Mark Amaza also wrote through the same platform that, 'As a paying customer, you get more rights. Your host can't delete you without warning. Pay for your website.'
Another twitter user said, 'This is why I say Blogspot is good for beginning bloggers. But don't sit there for seven years just because you don't want to pay hosting fees.'
But known as somebody who does not 'slack', the young lady had on Thursday, got a new website, lindaikejionline.com. It was on the website that the celebrity blogger had claimed what happened to her blog wasn't about the alleged plagiarism or copyright infringement but 'something deeper, very personal…and maybe even more dangerous.'
Linda, in the article on her blog, said a long time friend whom she knew as 'Alex' was the same as Aye Dee,' the person who had made the copyright infringements complaints to Google before her blog was pulled down.
The chat she posted showed the Aye Dee, apologising to Linda and promising to 'undo' what he did by making sure Linda comes out stronger than before. Punch