NIPOST intercepts N13.65bn counterfeit currencies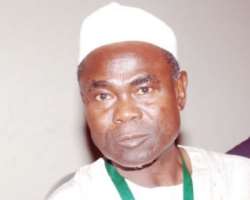 The Nigerian Postal Service (NIPOST) intercepted fake financial instruments worth N13.65bn in the first nine months of this year.
The Postmaster General of the Federation, Mallam Ibrahim Baba, disclosed this in Abuja on Thursday while briefing newsmen on activities of NIPOST in a ceremony to mark the 2014 World Post Day.
He also said the postal organisation handled 24,213,750 mails in the first half of this year.
'As a result of physical inspection of documents/postal packets being transmitted through NIPOST, 159 scam letters containing counterfeit financial instruments and other prohibited items were intercepted,' Baba said.
An analysis of the counterfeit financial instruments intercepted by NIPOST showed that 17 mails worth N149,891,400 were intercepted in January; 66 worth N8,439,690 in February; 18 worth N159,654,963 in March; and 26 worth N118,329,017.36 in May.
Others include 32 mails worth N11,481,408,130.40 in June; four worth N672,632,019 in July; four worth N229,240,200.16 in August; and two worth N757,525,422.16 in the month of September.
According to the NIPOST boss, the major destinations of the counterfeit mails were Britain and the United States, adding that the two countries had been extending assistance to the postal organisations to control the transmission of counterfeit mails.
On volume of mails handled in the first half of the year, Baba said, 'Despite security challenges in the country, which have adversely affected mail delivery service, there was an improvement in the number of mail items handled from January to June 2014 when compared to the number of traffic handled in the same period in 2013.
'A total of 24,213,750 mail items were handled as against 19,688,220 in 2013. Of the total traffic handled, 16,144,778 items were posted within the country, whereas 1,132,715 were dispatched abroad, while 6,936,257 were received from abroad.' - Punch.