President Jonathan, Why is Denial Always an Option for the Nigerian Security Forces?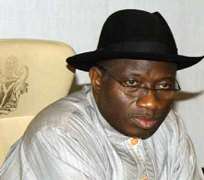 Around the world there were celebrations over the capture and deaths of Saddam Hussein, Osama bin Laden, and Moammar Gaddafi. Their images, as well as their bodies, particularly those of Hussein and Gaddafi were seen by the naked eyes of their people and by people all over the world.
Mr. President, since the Nigerian security forces are openly claiming that they have killed the Boko Haram leader Abubakar Shekau at least three times, let them show Nigerians and the world at least his bloodied face, dead body, post-execution footage, pictures of dead Shekau, even bruises and blood spots on him, anything as long as it is authentically verified by someone, as in the case of Osama who was positively identified by one of his wives after U.S. forces killed him. Even with the Boko Haram leader Shekau appearing in a new video after his many deaths taunting the world that "Here I am, alive," the Nigerian security forces and their spokespersons asset that Shekau has been killed in a gun battle. Even after he apparently resurfaced boasting of his invincibility and liveliness, they continue to insist with no concrete proof, 'we say e don die o' or to simply state, he is long dead, period!
Mr. President, if Shekau is no longer a direct or personal threat to the people, an announcement from you directly is due to authenticate the Nigerian security forces claims of his death, as other head of States have done in their lands. In spite of the reality that there is no vivid witness, no dead body, no photos, no audio and no anything, the Nigerian security forces appear to continue to believe in self-denial.
Mr. President, take the case of a latest Boko Haram video showing reportedly captured Nigerian Air Force jet pilot, Chimda Hedima, beheaded by the insurgents Wing Commander Chimda just this September. He has been mourned around the country but the military recently dismissed the authenticity of the video due to their mentality of denial. If Wing Commander Hedima and his plane are still in existence, let the military show him to us with the airplane, or tell us who was flying the plane when it crashed and give the full identities of the pilot and the supposedly crashed plane, as it is done in other democratic nations.
Mr. President, this form of denial by the military and other security forces appear to be taking a troubled psychological path marked with simple untruths. This corrupted form of denial reminds the world of Muhammad Saeed al-Sahhaf, the Iraqi information minister widely known for his outrageous daily press briefings in the lead-up to the war and during the war. He was responsible for the daily press briefings in Baghdad; he was colorful in his appearances and propagandist style, and some of his pronouncements included claims that American soldiers were engaged in suicide "by the hundreds" outside the city and denied that there were any American tanks in Baghdad when in fact they were just several hundred meters away from the press conference where he was talking with the battle sounds of the nearing American troops being heard in the background of the broadcast. He even went as far to state the Americans "are going to surrender or be burned in their tanks. They will surrender; it is they who will surrender." This resulted in the nickname "Comical Ali." Mr. President, given the considerable state of denial by your security spokespersons it is time for us to guess that the 'Comical Ali Syndrome' might have eating deeply into the psyche of these speakers.
By way of objective observation, the deteriorating security situation in the nation remains clear and deserves a reality check by anyone not lying to himself or herself within the Nigerian government. The military and other security forces through their respective spokespersons are only soiling their own reputations and the safety of all Nigerians given their obsession with denial and vanity. If they are so honest with their success claims, let the naked eyes see our forces standing tall and in full display, occupying all the reportedly seized areas in the northeast by Boko Haram, and let them bring full blown rescue to the kidnapped hundreds of Chibok girls that they once described as freed, at least most of them, but it was all propaganda with no truth.
The current trial of some Nigerian military personnel that allegedly deserted their posts requires caution. They are reportedly accused of assault, cowardice, and refusing to fight in the nation's northeastern Islamic uprising amidst the complaints by soldiers that they are outgunned by Boko Haram rebels, that their salaries are not paid in full, and that they are abandoned on the battlefield without enough ammo or food.
As part of these trials there should be initial psychological assessments carried out on each accused person by competent military psychologists to help assess the condition of acute and chronic anger among some of these soldiers as in the cases where complaints of insufficient food, ammunition, and salary allowances, complicated by soldiers watching the arrival of the corpses of other soldiers killed in ambush. As in the case of Chibok, in Borno State on a night of May, 2014 with anger built up in the thoughts of some soldiers, a visiting commander was fired at, as a possible consequence of a twisted angry mind. Therefore, it is only moral and just that the state of any accused soldier be assessed in order to ascertain the soldier's sound mind. Mr. President, we should wonder how the scale of denials by the military in terms of their truth about engaging the insurgents aligns with the deep frustration from the direct fighters now being accused of insubordination.
By all accounts the Nigerian security forces appears to be struggling or even doing their best as all these painful circumstances are occurring in the midst of extreme poverty, devastating corruption, and frightening health issues and general insecurity. As a President who is trying to defeat the raging pains in the country what you need around you at this time are national security spokespersons willing and ready to tell you the whole truth and nothing but the truth!
Dr. John Egbeazien Oshodi is a Forensic and Clinical Psychologist and a former Secretary-General of the Nigeria Psychological Association. [email protected]
Disclaimer:

"The views/contents expressed in this article are the sole responsibility of

John Egbeazien Oshodi, Ph.D.

and do not necessarily reflect those of The Nigerian Voice. The Nigerian Voice will not be responsible or liable for any inaccurate or incorrect statements contained in this article."
Articles by John Egbeazien Oshodi, Ph.D.