Any Link Between "Collapse" Of Synagogue Building And Cash Seizure In South Africa?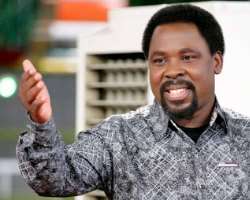 Events surrounding the purported collapse of the guest house at the Synagogue Church in Lagos and the seizure of an aircraft bearing raw cash in South Africa indicate that both occurrences are intricately and intimately connected.
Fact. Building was used mainly as a "guest house".
Fact. Building housed mostly South Africans.
Fact. Strange aircraft circled building.
Fact. Building then suddenly collapsed.
Fact. State and federal govts unwilling to prosecute church and its head for building collapse.
Fact. Collapsed building site actually visited by Mr President.
Fact. A private aircraft was seized in South Africa for bearing undeclared cash in the sum of $9.3 million.
Fact. Aircraft and cash were accompanied by an Israeli and two Nigerians.
Fact. Said aircraft is owned by a Nigerian pastor who in fact is the current president of the Christian Association of Nigeria (CAN)!
Fact. Nigerian govt briskly confirms incident and claims responsibility for the cash transfer and blunder.
Fact. Nigerian govt claims that the seized cash was for a clandestine deal to purchase arms for its security services.
BAFFLING SIMILARITIES.
A string of baffling coincidences and a regime of exasperating similarities.....
High profile Nigerian Pastors were involved in both events....ownership of the collapsed building and the cash-bearing aircraft.
South Africa was a recurring decimal in both events....most (about 75%) of residents killed by the building collapse were South Africans. The cash-bearing aircraft was seized in South Africa!
Aircraft was involved in both instances....to circle the fateful Synagogue building....and to ferry the said cash.
Both events occurred about the same time....the cash seizure immediately followed by the building "collapse"!
The Nigerian govt is unwilling to prosecute both cases, and in fact taking sure steps to block its further scrutiny in any guise e.g. the ruling party voting not to discuss it in the legislature!
A hurried and eager visit to the building site by a Nigerian president not so eager to so visit other sites of national calamities.
ADDITIONAL QUESTIONS BEGGING FOR ANSWERS.
Why did the said aircraft circle the Synagogue building? To trigger off a preplanted device? Or more succinctly, to point laser beams in the direction of the main supporting columns (pillars) of the building?
If this were true, why would some persons be so eager to demolish a building in such hurry? To cover their tracks? Which tracks? Drugs? Drugs only? Or in combination with other "merchandise"?
Could the Synagogue building have been the "operational base" of a drug cartel?
Could the prompt admission of guilt in the cash transfer have been a disaster considered better than getting caught in drug trafficking?
What was the real purpose of the South Africans at the Synagogue Church?
Could the choice of a church building to co-ordinate drug activities have been an ingenious way to avoid easy suspicion and detection? Was the Synagogue Church a mere front for well-crafted drug business? Afterall, if a pastor's jet could be used to ferry undeclared cash, a pastor's building could also be used to front for drug business!
Is the connotation that South Africans are more superstitious by virtue of their disproportionate numbers and casualty in the building collapse be believed? Could this have been the first occasion that raw cash would be ferried in this manner? Could this have been the first time that a pastor's jet would be so used? Was the South African customs officer who made the seizure a fresh rookie not yet initiated into the network? Or were there squabbles over "settlement" of an old collaborator?
Was a solo Nigerian drug cartel in operation or in concert with South African "comrades"? Was this a mere case of drug money being flown abroad for safekeep....or South African partners' returns on "investment" being sent to them?
Could South Africans be said to ascribe spiritual cum supernatural meanings to health and life issues any more than other Africans?

Is the connotation that the cash transfer and aircraft seizure are "classified matters" suffice here? Was the Synagogue building, its occupants and its entire contents brazenly destroyed to cover the tracks of drug kingpins and their comrades in govt? Were its occupants ruthlessly sacrificed in the usual fashion of drug barons?
Still more questions begging for answers!
Dr Tosin Akindele is a Lagos-based Medical Practitioner, a former Secretary of AGPMPN Ikorodu zone , a former Secretary of the Quackery Committee of AGPMPN Lagos State Branch, founder of Analytical Minds, a good health advocate and social critic.
Disclaimer:

"The views/contents expressed in this article are the sole responsibility of the author(s) and do not necessarily reflect those of The Nigerian Voice. The Nigerian Voice will not be responsible or liable for any inaccurate or incorrect statements contained in this article."
Articles by Tosin Akindele