Cool TV, Wazobia TV debut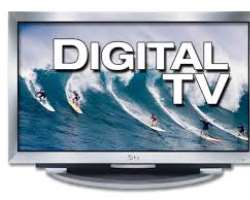 Cool TV and Wazobia TV have been officially launched. CoolTV Channel 195 began test transmission on StarTimes on October 1 while WazobiaTV Channel 196 will begin test transmission on November 1.
Amin Moussalli, the brain behind the projects and boss of CoolFm, WazobiaFm and Naija info said: 'Our dream is to beam from the moon. We believe that we are in for a change in TV Broadcasting, we are passionate about it and are faithful to our destiny.'
Speaking on why they choose to begin the test transmission on Nigeria's Independence Day, he said: 'Our Independence Day is dear to us and we want to tag our new milestone with October 1, like we did for Cool FM, Wazobia FM and Nigeria Info FM. For record purpose, we began the TV project in the first week of January 2012.'
The new broadcast station boasts of 3 newly built state of the art transmission studios with lighting, acoustics, cameras and master control room, while the radio studios of Cool, Wazobia and Nigeria Info FM have also been refurbished and pre-equipped for live transmission.