Re: DGG Tasks Nigerians On Good Citizenship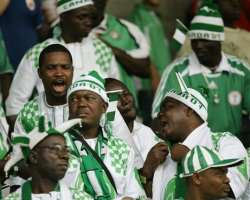 The attention of Democrats for Good Governance-DGG has been drawn to some misconceptions about our Independence Day release captioned: DGG TASKS NIGERIANS ON GOOD CITIZENSHIP.
The misconceptions may have been created by the person of our President, Mr. Emmanuel Uche and the mention of his official engagements outside the DGG.
Consequently, we hereby explain that Mr. Emmanuel Uche had his Independence Media chat in his personal capacity as a Nigerian, as well as President of DGG.
Relevant authorities and the general public should please take note of this fact.

Dele Ayodele
Publicity Officer