Senate Set To Debate Bill On Compulsory Registration Of GSM Subscribers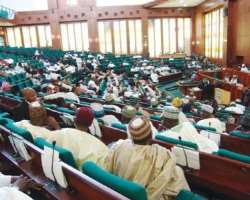 ABUJA March 27, (THEWILL) - The Nigerian Senate has scheduled for debate a bill seeking to enforce compulsory registration of mobile phone subscribers in the country.
The bill sponsored by Senator George Sekibo (Rivers East) has been listed in the Senate Order Paper for debate next Tuesday.
The bill which is fashioned to check the high spate of abuses and criminality perpetrated by anonymous phone line users also seeks to set security conditions for subscription and compel mobile phone service providers to register all their subscribers across the country.
If passed, all mobile phone subscribers in the country would be compelled to provide their personal data for registration before lines are issued to them.
The proposed law also seeks to empower the Nigerian Communication Commission (NCC) to enforce the compulsory registration and disconnect existing subscribers who failed to register their lines with the commission.
In the lead debate accompanying the bill, Senator Sekibo argues that the proposed law is aimed at checking the perpetuation of fraud and other criminal tendencies using mobile phones adding that it was introduced in the Senate after series of consultation among stakeholders.
This, Sekibo said will help in accurate identification of phone owners and guarantee responsible usage and prevent mobile phone abuses and criminality.
Speaking in an interview in Abuja, Senator Ayogu Eze, Chairman Senate Committee on Media and Information said the Senate seeks to use the proposed legislation to protect innocent Nigerians from mobile phone related abuses and criminality.
He said Senate is mindful of the abuses perpetuated by some unscrupulous mobile phone users adding that the bill when passed would pave way for the sanitization of the system.