ASHAFA DECLARES AMBITION FOR SECOND TERM IN THE SENATE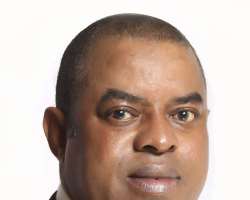 In a bid to give a clear direction on his political ambition which has been the subject of many debates and analyses bordering on the forthcoming gubernatorial elections in Lagos state, Senator 'Gbenga Ashafa, the lawmaker representing Lagos East Senatorial District, has declared his intention to run for a second term in the 2015 general elections.

Senator Ashafa will be vying for a second term as the Senator to represent Lagos East Senatorial District at the Upper Chamber of the National Assembly come February 2015.

This public declaration of interest was made known recently during the assembly of the APC Apex Body in Lagos East Senatorial Districtwhich held at Epe.

Some of the APC chieftains who were present include: Alhaji Busura Alebiosu,Prince Abiodun Ogunleye, Alhaji S.A Sunmola, Alhaji M. A. Gafar, Senator Anthony Adefuye, Alhaji Shakirudeen Seriki, Asiwaju Olorunfunmi Bashorun,Senator Olorunimbe Mamora,Chief Lanre Rasaq, Alhaji Sikiru Banire, Hon.Jokotola Pelumi, Hon.Tunde Isiaq, Hon. Bayo Oshinowo, Hon. Ayodele Odeyemi,Alhaji M.O. Ogungbo, Hon. Kaoli Olusanya, Hon. Yetunde Arobieke, ChiefOlowu, Hon. Abayomi Aiyeola, Hon. Mojeed Fatai Adebola, Hon. Osinuga and Hon. Ladejobi, Hon Gori Ogbara,‎ Hon Ladejobi and Hon Oshinuga among others.

In Ashafa's own words: "After series of consultations with our political leaders, I have concluded that I will run for a second term in office as a Senator to represent the good people of Lagos East Senatorial District in the Senate come 2015".
Ashafa who was elected to the senate in 2011 has surpassed the expectations of the people of Lagos East Senatorial district. Within a span of three years, it is on record that the lawmaker has sponsored a total of 76 Constituency Projects in the district.

His tremendous impact has also been felt in the areas of Education, Youth Empowerment, ICT, Agriculture, Health and Community Development.
His empowerment programmes have been driven through his Gbenga Ashafa Trust Endowment (G.A.T.E), a charitable vehicle for change.

Ashafa's cardinal agenda during his first term as a senator rested on the following four cardinal points: Effective Peoples' Representation, Youth Empowerment, Educational Enhancement and Sustainable Agricultural Development.‎