Fulani/Tiv attack claims 12 in Benue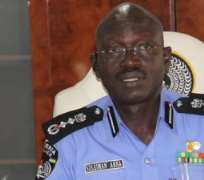 Suspected Fulani insurgents attacked the Tse Shima, Mbatsoho community of Mballagh council ward in Makurdi Local Government Area of Benue State between Friday and Saturday, killed over 12 people and raped some women..
In retaliation, some angry Tiv youths pounced on a nine-year-old Fulani girl and raped her to death at the new Daudu area of the community..
Our correspondent learnt that the insurgents, who were armed with sophisticated weapons, also destroyed farmlands, just as scores were declared missing..
The ugly incident occurred at about 3pm down to the early hours of Saturday when the victims had gone to farm..
One of the injured simply identified as Nyieshile, 13, who was butchered in the neck, was still on admission at the General Hospital, Northbank, when our correspondent visited the hospital on Sunday. She could not talk, even as she was being attended to by medical personnel..
Some of the survivors of the attack narrated that they had gone to the farm, situated behind the NASME barracks to fetch firewood when the insurgents attacked them. They claimed that some of the women were raped by the attackers..
Our correspondent learnt that mutilated corpses of the deceased were discovered on Friday by security operatives who constituted a search party to comb the attacked village..
The corpses were later deposited at the mortuary of General Hospital, Northbank. Family members and sympathisers thronged the hospital to identify their affected relations..
The leader of Fulani community in Benue who is also the state chairman of Miyetti Allah Cattle Breeders Association of Nigeria, Haruna Garus, confirmed to our correspondent that a nine- year-old Fulani girl was raped to death by youths believed to be Tiv..
'They raped a nine-year old Fulani girl to death without any provocation which is unfortunate and unacceptable,' he said..
While condemning the attack, the Ter Tyosin and paramount ruler of Naka Local Government Area, HRH Daniel Abomste, said that it was unfortunate that the same insurgents that attacked Tiv communities recently were at it again..
The Police Public Relations Officer, DSP Daniel Ezeala, confirmed the incident and said investigation into the matter had commenced..
But he insisted that only one girl was killed while another one was in the hospital. Punch.