Airtel Drives ICT Awareness In West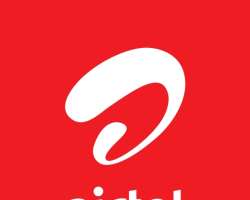 Following the successful launch of Airtel's ICT initiative in Afikpo, Ebonyi State four weeks ago, the programme, which is targeted at driving ICT usage in rural communities across the country, is now underway in rural communities in the West Region.
The Airtel's ICT Rural programme dubbed Boost ICT Usage in Rural Areas is intended to empower rural dwellers with basic ICT skills, enabling them to use smartphones and tablets to surf the World Wide Web and connect with friends and family members via the Internet.
Thus far, the initiative has crisscrossed several rural communities and interior towns in the South East, South-South and South Delta parts of the country.
According to Airtel, the West phase of the programme will be implemented in different areas in the region ranging from Iseyin Town in Oyo, Ido-Osi Town in Ekiti and Ipetu-Modu community in Osun State. People living in or visiting the designated locations in the states will be enlightened and empowered through the 'Boost ICT Usage in Rural Areas.'
The Airtel ICT campaign is also expected to hold in communities in Abuja, Nassarawa, Adamawa, Borno, Kebbi, Zamfara, Kaduna and Niger States between 8th of October to 29th of October this year.
According to Airtel, the programme was initiated to empower consumers in these underserved communities to have first-hand experience of the company's unequalled data services with no financial implications to the consumers. Under the Boost ICT Usage in Rural Areas, Airtel provides enabling tools like tablets and smart phones to facilitate the porgramme.
The initiative highlights Airtel's role as the innovative leader in data services. It currently prides itself as the leading data-centric company being the only operator with 3.75G services which can be accessed in over 200 cities and towns across Nigeria.
Launched on 25th August, the programme covered communities in Enugu, Imo, Benue, Delta and Edo States one week afterwards. The train subsequently moved to Abia, Rivers, Bayelsa and Cross River States between 3rd and 12th of September.