Jumia, Ivory Coast's leading e-commerce site, donates 1,000 school kits to pupils in a village in Abidjan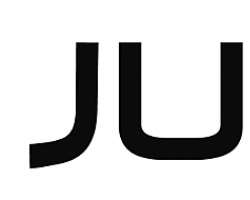 ABIDJAN, Côte d'Ivoire, September 24, 2014/African Press Organization (APO)/ -- To coincide with the return to school, and as part of the #Tousalecole (Back to School) campaign, Jumia Ivory Coast (https://www.jumia.ci) has offered 1,000 school kits to primary school pupils in Yopougon Kouté in a ceremony attended by members of the National Ministry for Education and Technical Education (http://www.education-ci.org).
Logo: http://www.photos.apo-opa.com/plog-content/images/apo/logos/jumia.png
Photo 1: http://www.photos.apo-opa.com/index.php?level=picture&id=1381 (Fatoumata Ba, Managing Director of JUMIA Côte d'Ivoire)
Photo 2: http://www.photos.apo-opa.com/index.php?level=picture&id=1384 (Pupils having received their school kit)
Photo 3: http://www.photos.apo-opa.com/index.php?level=picture&id=1383 (The pupils from Yopougon Kouton all reunited)
Photo 4: http://www.photos.apo-opa.com/index.php?level=picture&id=1382 (A pupil from primary school)
"Society gives us a lot. Today is our chance to give something back to society and to make our contribution" said Fatoumata Ba, CEO of Jumia Ivory Coast, adding that the organisation believes in education as "the cornerstone of the future".
She asked pupils to "make good use" of these gifts, before giving them out in the presence of Inspector for Preschool and Primary Education in Yopougon Kouté and Mme Grah, the Secretary General for the Abidjan 3 Regional Department of National Education and Technical Education, who was attending on behalf of the Minister of Education Kandia Camara.
Each student from the school group, which ranged from years CP1 to CM2 (aged 6-11), received a kit comprising a backpack containing plastic wallets, exercise books, a pencil and an eraser, as well as a slate and chalk for years CP1 and CP2.
Kouté's village chief Agbassi Aimé expressed gratitude to the company, describing the event as "historic" in his speech. "This is the first time that our school has received school kits, and we thank the donors for their support of our children's schooling. This is proof that Yopougon-Kouté has not been forgotten," he said.
On behalf of the National Ministry of Education, Mme Grah praised "this gesture which supports the action of the government" and called for other businesses to follow Jumia's lead. "Normally, it is the government who provides these school kits. With this donation today, we feel that the situation is changing and moving in a positive direction. Thank you for what are doing, because you are contributing to the development of the Ivory Coast. I invite the leaders of private businesses to do the same in order to support parents, especially those whose incomes are limited," she stated.
This ceremony for the donation of school kits marks the launch of a series of social initiatives, with a particular focus on schools in the most disadvantaged areas of Abidjan. The money for the #Tousalecole campaign comes from purchases made online on the website https://www.jumia.ci.
Distributed by APO (African Press Organization) on behalf of Jumia.
Contact Us
SHERYN TOIFL
PR & COMMUNICATIONS MANAGER—JUMIA COTE D'IVOIRE
Email : [email protected]
Mobile : +22546750604
About JUMIA
JUMIA (https://www.jumia.ci) is Africa's leading online shopping destination. Customers across the continent can shop amongst the widest assortment of high quality products at affordable prices – offering everything from fashion, consumer electronics, home appliances to beauty products. Jumia was the first African company to win an award at the World Retail Awards 2013 in Paris as the "Best New Retail Launch" of the year.
About AIH
Africa Internet Holding (http://africainternetgroup.com) introduces and accelerates the online shift in Africa – for its people and its culture. It is committed to running successful and vibrant internet companies which boost the evolution of African online culture. AIH is the parent group of nine successful and fast-growing companies in more than 25 African countries, accounting for over 3000 staff. AIH cares about entrepreneurship and brings together all the key elements required to build great companies: team, concept, technology and capital. Its network of companies includes JUMIA, Kaymu, Hellofood, Lamudi, Carmudi, Zando, Jovago, Lendico and Easy Taxi.