NEW PERMANENT REPRESENTATIVE OF SENEGAL PRESENTS CREDENTIALS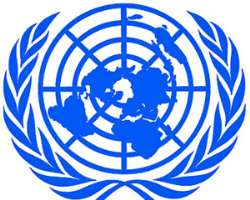 NEW YORK, September 22, 2014/African Press Organization (APO)/ -- The new Permanent Representative of Senegal to the United Nations, Fode Seck, presented his credentials to UN Secretary-General Ban Ki-moon today.
Since February 2014, Mr. Seck has served as his country's Ambassador to the United Nations Office and other international organizations in Geneva. From November 2007 to September 2010, he was Senegal's Ambassador to Brazil.
From December 2006 to September 2007, he was Charge d'affaires at the Senegalese Embassy in Riyadh, Saudi Arabia, having served previously as General Secretary of the Government in Charge.
From March 2002 to December 20006, he was Chief Technical Adviser to the Minister of State and Foreign Affairs, after serving in several other posts in the Ministry since 1986.
From 1981 to 1986, he was a First Counsellor at the Senegalese Embassy in Nigeria, following a stint from 1978 to 1981 in the same capacity at his country's embassy in the former Soviet Union.
Mr. Seck has a Master of Arts degree in English from the University Cheikh Anta Diop in Dakar.
Born on 1 September 1950, he is married and has six children.