SANDRA IFUDU DEBUTS WITH "LET IT GO "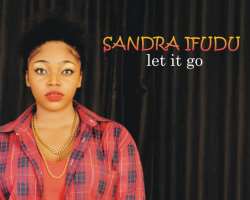 With a beauty that can rival that of Beyonce and Rihanna put together, meet Sandra Ifudu, a 24 year old graduate of Madonna university, who is ready to take the music industry by storm.
Sandra says she wants to make positive music; Music that will inspire people, heal people and heal the world, without losing her sex appeal.
Her first single 'Let it go' inspires people to let go of their worries and be happy and trust that God is in total control.
You can follow her on twitter and instagram @sandraifudu
http://k007.kiwi6.com/hotlink/brlog774xq/Let_it_go-Sandra_master.mp3