UNAMID Joint Special Representative Spokesperson to hold press conference in Khartoum 15 September 2014, 11:30 am UNAMID's Khartoum office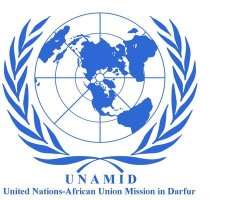 EL FASHER (DARFUR), Sudan, September 9, 2014/African Press Organization (APO)/ -- The Joint Special Representative Spokesperson of the African Union-United Nations Mission in Darfur (UNAMID), Ashraf Eissa , will be holding a press conference on Monday, 15 September 2014, at 11:30 hours in the main conference room at the Mission's Khartoum offices, Omac Street, Al-Manshiya.
The spokesperson will brief the press on the UN Security Council Resolution 2173 on the extension of UNAMID's mandate, the recent Addis Ababa meetings as well as the current developments in relation to UNAMID's activities and the Darfur peace process.
All media are invited to attend.