Why Omotola Is Concerned About Power Outage In Nigeria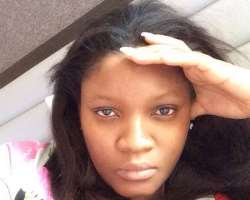 • Others speak
Nollywood actress and singer, Omotola Jalade-Ekehinde, recently commented on the situation of power outage in Nigeria, and as expected, this threw up a wave of reaction from fans in several parts of Lagos metropolis.
Omotola kicked off the episode with what could pass for assessment of the present situation of electricity in the country. "Hello, Osexynationals! Has anyone noticed the really improved power supply? Please, let it not stop, Lord…"
While some saluted the companies in charge of supplying electricity across the nation, others approached Omotola's lines with a blend of sarcasm and caution.
"It's really wonderful… Even those of us that stay in AJ-City (Ajegunle in Lagos), we are enjoying steady light now… That calls for national celebration," said Chris Agomuo.
A Lagos-based script writer, Omoboladale Hassan was one of those who threw a spanner in the wheels of Omotola's appraisal. "Power improvement? Not in my own area in Ikotun…"
Another Nigerian, Akinbisoye Stephen corroborated Hassan's claim when he said, "Ikotun is so poor in the area of electricity.
One of Omotola's fans, Jennifer, shared the actress' assessment when she said, "It won't stop because I noticed it, too. We are improving," she said.
Jamie, an energy consultant was one of the few who responded with a line laced with suspicion. "Yes, it (power supply) has really improved… I hope it's not an election trick though…"
For Kayode Oyemade, who resides at Ijegun, there was no reason to cheer or smile. "I stay at Ikotun; Off Ijegun Road, and spend N500 on fuel every day."
An agricultural economist, Dare, argued that it was too early to commend the companies shouldered with the responsibility of supplying electricity. "At this point, we can't commend power supply because of the rains; more water at Kainji. Let's wait till dry season sets in," he said.
A fan who resides at Aguda, Diamond, also responded to Omotola's message. "Power supply has really improved in my area, Aguda in surulere. Since Saturday evening they've not taken the light till now (Monday)."
Another axis of Lagos that currently enjoys steady supply of electricity is Iyana Ipaja and this was how a resident, Ogunjirin Opeyemi, coined it. "Power supply has really improved in my childhood area (Alagutan/Iyana Ipaja). I just hope this is not another election trick though."
Lamenting the present situation, an award-winning motivational speaker, Wahab said, "In Agbara, we could boast of 72 hours of power before privatisation. Now, we hardly have 24 hours of power. It's verifiable. It's not improving at all," he said.
Click the link below to go to...
[Video] Caught On Tape: Nigerian Police Exposed
Ibinabo Fiberesima Brings Amber Rose, Karly Redd & Morris Chestnut to Nigeria for Miss Earth
Peter Okoye Finally Proposes To His Girlfriend Of 7yrs, Lola Omotayo With A Brand New 2013 Range Rover [PHOTOS]
Love In The Heart Of Nollywood Actress, Genevieve Nnaji
Nollywood's Aneke Twins Add Extra Year
Stephanie Okereke, Hubby In Europe For Vacation
Many Will Be Ashamed When They Know Truth About Stella & I--Daniel Ademinokan
Nollywood Actress, Uche Iwuji Gets Baby Boy
QUOTE OF THE DAY: What is wrong with Jonathan?--Prof. Tam David-West