SAID BALOGUN ROBBED AT GUN POINT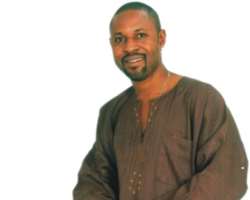 Armed robbers have attacked top movie star Saidi Balogun. They took away his car, a 2008 model Toyota Camry and other personal belongings.
Nollywoodgists.com learnt that the incident occurred on Tuesday 23 March 2010 around Mafoluku Oshodi area of Lagos State at about 9.50 p.m.
Saidi was in company of some of his staff when they were held at gunpoint before the car was snatched.
Apart from the car he was said to have lost other valuables which include a Dell laptop computer, a new audio mixer Sony digital camera, an unshot script, a briefcase containing his ATM card cheque books, personal effects (clothes, shoes) and an undisclosed amount of money.
Nollywoodgists.com learnt that the robbers later took Saidi in the car to Mile 2 where he was dropped off.
The incident was later reported at Makinde Police Station Oshodi.
The vehicle's registration number is BJ 548 AAA, the engine number at the time it was stolen was 2A28926735, while the chasis number was 4TIBE46KX7U186977. The colour was gold.
Saidi confirmed the incident to Nollywoodgists.com this morning.
"I thank God that I am alive" he said
Story by nollywoodgists.com