Three crew dead, one injured in UNMISS helicopter crash in Unity State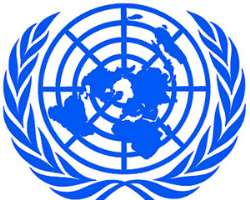 JUBA, South Sudan, August 26, 2014/African Press Organization (APO)/ -- The United Nations Mission in South Sudan (UNMISS) confirms that three crew members of a UN-contracted MI-8 helicopter have died in this afternoon's crash near Bentiu in Unity State.
One surviving crew member has received treatment from the Médecins Sans Frontieres team in Bentiu.
The helicopter, which was on a routine cargo flight from Wau in Western Bahr El Ghazal State to Bentiu, lost contact with UNMISS at 14:28 hours.
"I wish to convey my heartfelt condolences to the families of the deceased and wish a full and speedy recovery to the injured crew member," said Toby Lanzer, the officer-in-charge of UNMISS.
The Mission is launching an investigation to determine the cause of the crash.