Oil Theft: NSCDC Partners Stakeholders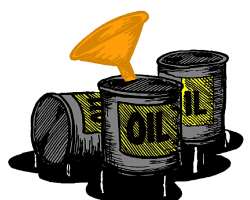 In line with the mandate of the Corps in fighting oil theft, illegal bunkering and vandalism of public infrastructure, the Nigeria Security and Civil Defence Corps with the directives of the Commandant General Dr. Ade Abolurin, has intensified efforts to partner with all and sundry in order to win the war.
The Corps as a lead agency in the protection of critical infrastructure and national assets as one of its cardinal mandates as enshrined in its establishing Act says, the war cannot be fought alone without the support of other stakeholders.
It is on this premise that the Corps Helmsman is appealing to the public and seeking for synergy and cooperation from other sister agencies in fighting the scrooge of oil theft and vandalism.
Of recent the Joint Task Force arrested some vandals and handed over to the Corps for further investigation and prosecution. Likewise, the Nigerian Navy in Delta and Bayelsa state arrested oil thieves and handed over similarly.
This war against illegalities waxed stronger with the efforts of all security agencies as the Navy intercepted a vessel laden with N28.8 million of illegally refined AGO with seven suspects on board.
The arrest was affected in the Southern Ijaw Local Government Area of Bayelsa state by the Nigerian Navy patrol team from the central Navy Command.
The locally craft, Mr. Mercy, was said to be conveying 180,000 litres of illegal refined product.
The Navy had since handed over the suspects and the vessel to the Corps as usual for further investigation and prosecution.
The Corps is therefore calling on other agencies and stakeholders to take cue, noting that synergy and unity demonstrated by the armed forces at all times will assure arrests of suspects connected to oil thieves and vandals.
Dr. Abolurin commended the collaborative effort of all stakeholders including the Armed forces, the various joint Task Forces, DSS and the host of others.
He is also appealing to parents and all those who have chosen the part of indulging themselves in this illicit act to desist as the law is no respecter of anyone irrespective of class.
He therefore called on law makers and the Federal Government to look towards the existing laws and make possible amendment that could hit hard on those found culpable and guilty on the ground of oil theft and vandalism.
CSC Okeh, Emmanuel O.
CDPRO