Redeployment Of AIGs: Intersociety Rejects Exclusion Of South East Officers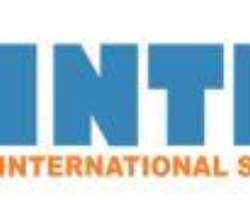 Redeployment Of AIGs: Intersociety Rejects Exclusion Of Southeast From Operational Headship Of Zonal Commands
(Security & Rule of Law, Onitsha Nigeria, August 24th 2014)-Having studied the August 23rd redeployment of newly promoted Deputy Inspectors General of Police (DIGs) and Assistant Inspectors General of Police (AIGs) to various academic, administrative and operational NPF formations across the country, as ordered by the Acting Inspector General of Police (A-IGP), Suleiman A. Abba, we wish to reject and oppose the non-inclusion of an AIG of the Southeast extraction among heads of the NPF's 12 Zonal Commands in Nigeria. By the provisions of the Constitution of the Federal Republic of Nigeria 1999, the Inspector General of Police whether acting or substantive is the Chief Operational Head of the NPF and in exercise of such constitutional power; he or she must be guided by equity, fairness and pluralistic considerations. This is the plain requirement of Section 14 (3) of the Constitution. While the Police Service Commission promotes, transfers and
disciplines police officers other than IGP, the IGP posts and operationalizes all police officers (from Constable to DIG) as well as all 6,651 police institutions and formations across the country.
However, a critical study of the recent redeployment under reference still bears the sad semblance of the age-long ethno-religious domination, which has polarized and defaced the Force in recent times. The redeployment also depicts "tea-making" and "juicy job assignments" as most of the Zonal Commands still went to officers of Hausa-Fulani federating tribe. In the said Zonal Command headships, AIG Tambari Y. Muhammed (Sokoto State, Northwest) was named AIG in charge of Zone 1, Kano; AIG Umaru Abubakar Manko (Niger State, North-central) became AIG Zone 2, Lagos; AIG Mohammed Jinjiri Abubakar (Kano State, Northwest) is the AIG in charge of Zone 3, Yola; AIG Musa Abdulsalam Daura (Katsina State, Northwest)became AIG Zone 5, Benin; AIG Bala A. Hassan ( Kano State, Northwest) is AIG Zone 10, Sokoto; AIG Mohammed J. Gana(Niger State, North-central) is in charge of Zone 12, Bauchi and AIG Usaman Akila Gwarry (Borno State, Northeast) was named AIG
Zone 9, Umuahia.
Others are: AIG Adeola Adeleke Adeniji (Ogun State, Southwest) AIG Zone 4, Makurdi; AIG Mark Adamu Idakwo (Kogi State, North-central) AIG Zone 6, Calabar; AIG Mbu Joseph Mbu (Cross River, South/south) AIG Zone 7, Abuja; AIG Christopher T. Dega (Benue State, North-central) AIG Zone 8, Lokoja; and AIG Ambrose O. Aisibor (Edo State, South/south) AIG Zone 11, Osogbo. The four Southeast AIGs were assigned to the following administrative posts: AIG Chintua Amajor-Onu (AIG Investments: FHQ, Abuja), AIG Felix Osita Uyanna (AIG Police Mobile Force: FHQ, Abuja), AIG Godfrey Okeke (AIG Planning & Research: FHQ, Abuja) and AIG Grace Chita Okudo (a medical doctor) (AIG Force Medicals: FHQ, Abuja). For records, the NPF Mobile Police Force is operationally headed by a Commissioner of Police.
From the foregoing breakdown, out of 12 Zonal operational Commands headed by AIGs, Northwest and North-central zones maintain unconstitutional advantage over other zones by being allocated with four Zonal Commands headed by four AIGs from each of the two zones. In other words, out of 12 Zonal Commands manned by AIGs, the two zones have eight. This is followed by the South/south zone, which has two and Southwest and Northeast zone, which got one each. Shockingly Southeast zone got nothing. Gender injustice was also apparent as no woman AIG was named among the headships of 12 Zonal Commands. Also out of the 12 Zonal Commands AIGs named and posted, eight are Muslims. This is totally against the pluralistic foundation upon which Nigeria is founded.
We see this as a major setback for a fight against the age-long ethno-religious policing in Nigeria. Our issuance of three public statements in three days concerning this anti civilization practice is as a result of deep worries we have over it and need to sustain the fight until the monumental wrongs are righted. This is because we consider it as a major generator of policing imbecility and corruption in the NPF and the country.
This latest open display of impunity laden ethno-religious lopsidedness by the Acting Inspector General of Police is a clear confirmation that like his predecessor, ethno-religious jingoism may most likely form part of his official policing policies. This explains why we are worried over the appointment of "born before computer age" senior police officers in plum NPF jobs like IGP. ICT age goes with another common name called "society without borders" or "global village". Those who are born outside this great homogeneous age or those who refused to adjust into it bear raw semblance of nowadays police chiefs in Nigeria. This is sad and shocking!!
Finally, as former IGP, Mohammed Abubakar's confirmation as the substantive IGP in 2012 was tied to his management of abusive and killer police roadblocks numbering about 3,500 across the country, which he swiftly dismantled to get confirmed (thanks to our organization's consistent advocacy against them culminating in our December 2011 twin reports); the confirmation of Acting IGP, Suleiman A. Abba as the substantive IGP should as well be tied to his handling of ethno-religious domination in the NPF particularly in the areas of operational postings and assignment of duty posts. We call on Mr. President to take an actionable notice of the latest official blunder and recklessness by his newly named Acting IGP and order for its reversal.
One major way of castrating ethno-religious top police zealots in the country lies on the table of the Police Service Commission. Once all top police promotions and appointments are strictly based on equity and fairness including geopolitical balancing, those charged with the constitutional duties of administrative and operational posting and management will expressly be castrated and forced to purge themselves of such ethno-religious zealotry. The PSC, the Federal Character Commission, the leaderships of the National Assembly and the
Disclaimer:

"The views/contents expressed in this article are the sole responsibility of the author(s) and do not necessarily reflect those of The Nigerian Voice. The Nigerian Voice will not be responsible or liable for any inaccurate or incorrect statements contained in this article."