Kano Govt. Approves N33.4m for Renovation of Ebola Isolation Centre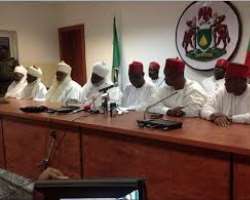 Kano Govt. Approves N33.4m for Renovation of Ebola Isolation Centre
*recruits medical doctors from egypt due to the frequent strike actions by nigerian doctors
The Kano State Government has approved N33.4 million for the renovation of Yar'Gaya Health Centre designated as an `Isolation Centre' for the treatment of Ebola Virus Disease.
The Commissioner for Information, Dr Danburan Abubakar, made this known when he  briefed newsmen in Kano on Friday.
Abubakar said that the approval was part of the decisions taken at the weekly meeting of the state executive council on Wednesday.
He said the council had also approved the release of N2.2 million for the purchase of personal protective equipment for prevention of the deadly disease.
"Some decisions were taken while approvals granted in line with government's policies toward human and infrastructure development,'' he said.
According to him, the council has during the meeting also gave approval for the release of N12.5 million for the control of cholera outbreak in some parts of the state.
Similarly, he said the council had approved another request of N9.2 million for the recruitment of medical doctors from Egypt.
He said as part of efforts to improve water supply in Audu Bako Secretariat, the council  approved the release of N28.3 million for the provision of motorised powered boreholes