Minister wants institution's support to check quacks highway engineers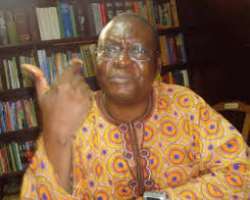 Minister wants institution's support to check quacks highway engineers
The Minister of State for Works, Adedayo Adeyeye, on Thursday solicited the assistance of the Nigeria Institution of Highway Engineers (NIHE) in checking the activities of quacks in the sector.
Adeyeye made the call at the Annual General Meeting of the institution in Abuja.
He said government and other stakeholders could no longer have confidence in highway engineers because of the activities of quacks supervising road projects in the country.
He solicited the support of the institution in the implementation of the Road Sector Reform Bill.
The minister said the bill would lead to the establishment of a road fund aimed at improving the funding of road projects.
"I commend the wisdom of the president, Nigerian Society of Engineers and his team for the creation of the Nigerian Institution of Highway Engineers (NIHE).
"The Nigerian Institution of Highway Engineers forum will assist government in implementing the road reform bills, eliminating the existence of quacks and unqualified personnel in the execution and supervision of road contracts.
"It is hoped that your institution will collaborate with Nigerian Universities to ensure that upcoming engineers undergo adequate academic programmes in the field of highway engineering.''
The minister said the creation of the institution came at a time when the ministry was pursuing reforms in the road sector to enhance the management of roads.
According to him, the reform bill is presently with the Ministry of Justice awaiting final preparation before its submission to the National Assembly.
He said once the bill was passed, it would give room for more private sector participation in the construction and maintenance of roads.
Earlier, the Chairman of the institution, Mr Isa Emoabino, said the institution was created from the Nigerian division of civil engineers to take care of the challenges associated with road network.
He said government should engage the institution fully in highway infrastructure design, maintenance and management.
Emoabino said the institution would commence capacity building programme to ensure that the mandate given to them by the ministry was achieved.
NIHE was established in Nov. 2013 to undertake planning, design, construction and maintenance of federal road network