African nations tighten Ebola travel bans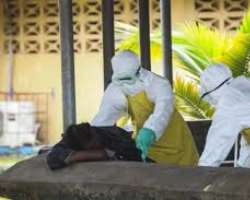 African nations tighten Ebola travel bans
African countries have tightened travel curbs in an effort to contain the Ebola outbreak, ignoring World Health Organisation (WHO) warnings that such measures could heighten shortages of food and basic supplies in affected areas.
In the West Point slum in Liberia's capital Monrovia, the scene of violent clashes with the army on Wednesday after the area was quarantined to curb the spread of Ebola, hundreds of people jostled their way towards trucks loaded with water and rice.
Police used canes to beat back some locals while aid workers helped others dip their fingers in ink to record their ration.
The UN's World Food Programme says deliveries of basic supplies to more than 1 million people across Guinea, Liberia and Sierra Leone are intended to avoid a food crisis in those West African countries, where more than 1,300 people have died from Ebola in the worst outbreak of the disease in history.
The World Health Organisation (WHO), the UN health agency, has repeatedly said that it does not recommend travel or trade restrictions for Liberia, Sierra Leone, Guinea and Nigeria – the countries affected by the epidemic that began in March.
Those countries are starting to suffer shortages of fuel, food and basic supplies due to these measures, it warned this week.
Still, Kalzeubet Payimi Deubet, Chad's prime minister, said on Thursday his country would close its border with Nigeria to prevent Ebola entering the country.
"This decision will have an economic impact on the region but it is imperative for public health needs," Deubet said.
Nigeria has reported 15 cases – the lowest number in the four affected countries – and the WHO has expressed "cautious optimism" that the spread can be stopped