Fed Govt gives deadline on skills centres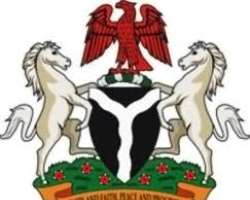 Fed Govt gives deadline on skills centres
The Federal Government has given a two-month deadline for the completion of the skills acquisition centres at Oteuke in Bayelsa State and six months for the one at Ibeno in Akwa Ibom State.
The Minister of Niger Delta Affairs, Dr. Steve Oru, gave the deadline yesterday in Abuja at a meeting with the contractors and consultants handling the projects.
A statement by the Media Officer to the minister, Stephen Kilebi, said the contractors and the consultants were summoned to Abuja because of the "poor quality of work" at the projects' sites.
The minister, during his tour of the sites, expressed dissatisfaction with the level of work.
He threatened to terminate the contract, if the contractors and the consultants did not improve on the projects.
Oru said the skills acquisition centres were meant to create jobs for the beneficiaries in the Oil and Gas industry.
The minister said the Federal Government would not toy with the deadline to complete the projects.
The statement reads: "The minister noted that if the skills acquisition centres were completed on time and inaugurated, more people would be trained there than the present situation where few persons are trained abroad on skills acquisition by the Federal Government.